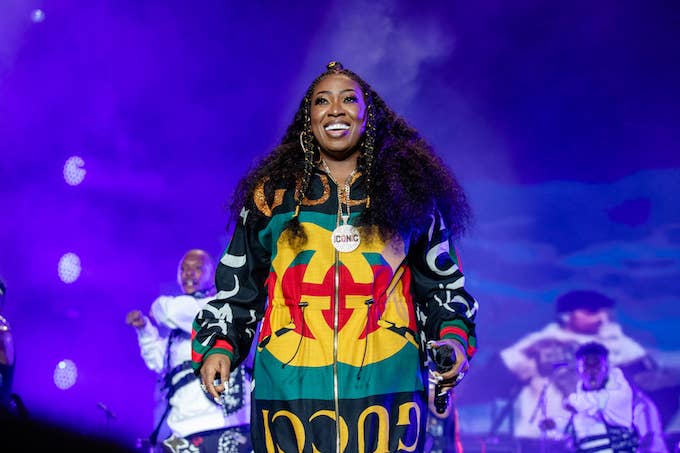 Missy Elliott will become the first female rapper inducted into the Songwriters Hall of Fame for her extensive catalog of hits.
Of the inductees—which also include Dallas Austin, Tom T. Hall, John Prine, Jack Tempchin, and Yusuf / Cat Stevens—SHOF Chairman Nile Rodgers said, "The first thing you need to know is it's about the song, the second thing you need to know is it's about the song, the third thing you need to know is it's about the song."
"The 2019 slate of inductees represents diversity and unity across genres and gender, highlighting our dedicated mission to honor music creators who have enriched our lives," the Chic guitarist continued. "These are writers who in their time literally transformed music and helped make what's happening today possible."
Founded in 1969, the SHOF helps celebrate music's biggest pioneers, while also grooming the next generation of singers and songwriters. A songwriter with an outstanding catalog of songs is considered for induction 20 years after the first commercial release of a song.
Elliott is a five-time Grammy Award winner, known for hits like "Sock It 2 Me," "Hit Em Wit Da Hee," "Beep Me 911," and "The Rain (Supa Dupa Fly)." She's also worked with acts like Aaliyah, SWV, and Ciara. Her six studio albums have each been RIAA platinum certified or better, making her the only woman rapper with this accomplishment. Of course, Missy is psyched about the news.
I want to CONGRATULATE all the AMAZING songwriters who have been inducted into the 2019 "Song Writers Hall of Fame🙌🏾🙌🏾 also those who were nominated because their body of work is AMAZING🙌🏾 I AM SO HUMBLY GRATEFUL to now be inducted also🙏🏾 I ❤️you all🤗

#SHOF2019

✍🏾

pic.twitter.com/6LRHFoeVz1
The induction event is set to take place on June 13 in New York City.