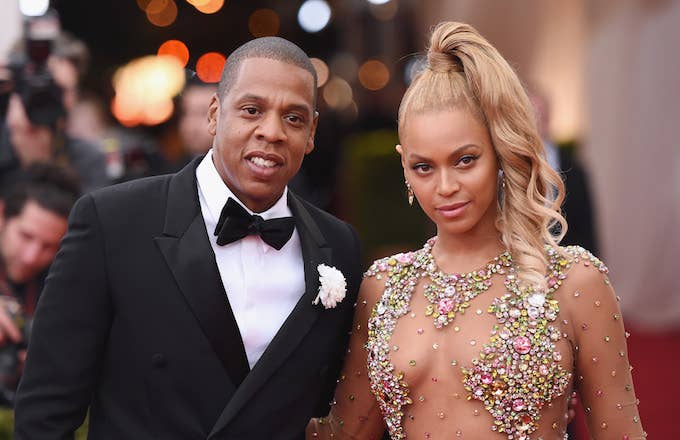 The couple came together to record the song as the second chapter to their 2003 cut "'03 Bonnie & Clyde," where Fauntleroy is credited as a co-writer. Both versions of the track are produced by Timbaland and J-Roc, and Fauntleroy's first iteration includes many of the lyrics that Bey sings on "Part II."
What sets the two adaptations apart are Jay's verses. Fauntleroy, Hov, J-Roc, Timbaland, and Timbaland's brother Garland "Sebastian" Mosley are all credited as co-writers.
The track arrived on Jay's 2013 album, Magna Carta Holy Grail, and also inspired the name for the couple's joint On the Run Tour in 2014. "Part II" landed at the No. 81 spot on the Hot 100 chart. Later, Jay and Bey would link up for their joint album, 2018's Everything is Love.