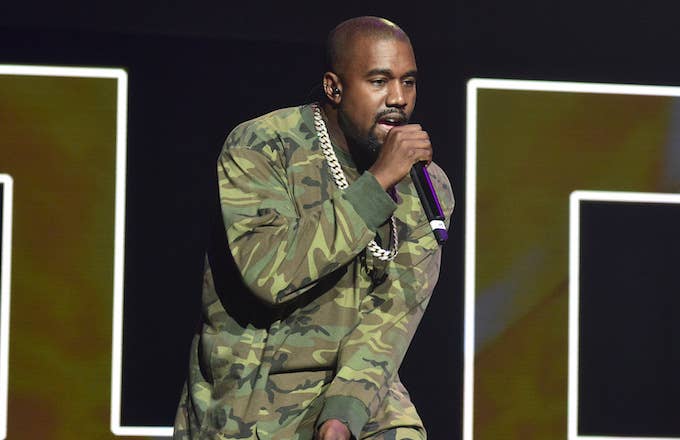 Kanye West is still getting these takes off.
During his talk with pastor Joel Osteen on Sunday, Yeezy labeled strip clubs as a type of sex trafficking, nodding to the posters and advertisements he often sees in California and Las Vegas.
"They got posters advertising sex trafficking because if there's an advertisement for a strip club, that is advertising sex trafficking," Ye explained around the . "At the end of the night, when they close up, the manager says, 'How much traffic do we have?'" he asked.
He continued, "So if it's a man that's going through things with his family or going through things at work and he feels he has to go there, we all end up participating—or whether it's the spirits that get advertised to us all the time. Alcohol, they call it a spirit.
"So we get constant advertisement for spirits, we get constant advertisement for strip clubs and other things like that, but then we bring up the name of Jesus, we're told to be quiet," he added, referencing his gospel album Jesus Is King. "So even for someone who's professing God…the devil is going to come and do everything he can to distract people from knowing how to fully be in service to the lord."
Kanye also mentioned that media images shown to children have subliminal messages to push them into society's "robotic, numeric system." The audience responded with befuddled silence.
Kanye touched on other moments in his life, like his hospitalization in 2016 during his Saint Pablo tour. He also called himself the "greatest artist that God has ever created," and said that he's now "working" for God.
Kanye made the appearance before his Sunday Service performance, which will take place at Osteen's Houston-based Lakewood Church at 8 p.m. EST. You can watch the entire thing here.