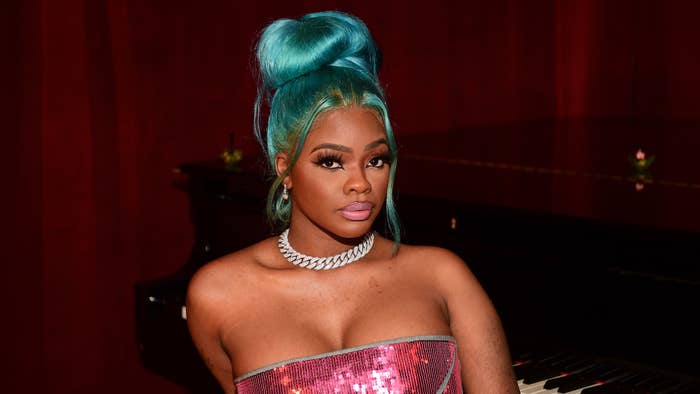 Drill music has been a hot topic this week.
City Girls and Fivio Foreign's new song "Top Notch" elicited a response from Twitter user @imnotnataliee, who wrote, in a since-deleted tweet, "So everyone just doing drill now?"
Her question caught the attention of JT, who responded on Friday, "Y'all hoes shut up niggas make the same type music all them time bitches hopping on drill beats & yall in a frenzy trying to create wars! Listen or don't listen matter fact get off here & go wash yours walls, both of them!!!"
In a subsequent tweet, JT responded to another fan, writing, in part, "...we do wtf we want."
Oddly enough, Cardi B also commented on drill music on Thursday, taking to Twitter to write, "First bitch I ever seen do drill @KatieGotBandz," alongside a clip of the Chicago artist's music video for "Lil Bitch" from 2014. It's unclear what prompted Bardi to share this little factoid.
Nicki Minaj also collaborated with Fivio on the song "We Go Up" last week.