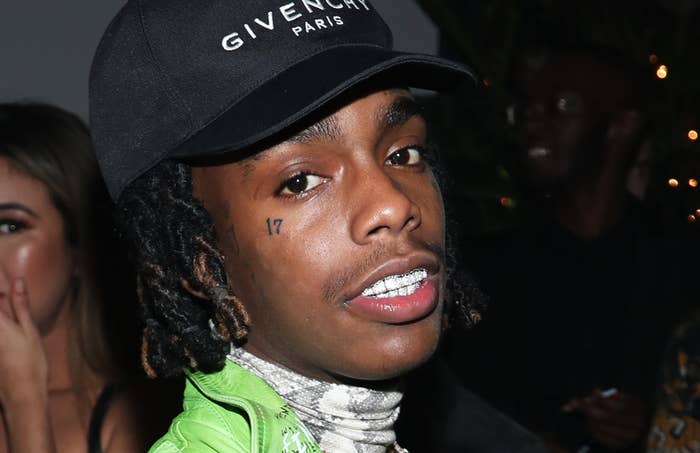 Incarcerated rapper YNW Melly has tested positive for coronavirus, as he awaits trial in a South Florida jail.
The news was shared Thursday night on Melly's official Instagram page. The individual who runs his account stated the 20-year-old will file a motion for restricted release.
"He hopes for your support and to recover soon #prayformelly send positive energy to him please," the post read.
His Instagram account also featured a screenshot of a Law.com article about two Broward County Jail inmates who reportedly tested positive for the deadly disease this week. According to the outlet, the Broward Sheriff's Office confirmed the infections Thursday, stating one of the unidentified inmates "showed no signs of the disease after arrest and screening in March." The office did not provide any details about the second case, simply stating that they tested positive Thursday.
The news comes just days after Melly's mom, Jamie Demons-King, claimed her son's jail release was postponed because of the coronavirus pandemic. 
"thought he was sposed to been out whaat happened 😭😭😭," a user commented on a recent Instagram post, as pointed out by XXL.
"@__shayy__babbyy__ Coronavirus happened," she responded.
Melly and Cortlen "YNW Bortlen" Henry were charged with two counts of first-degree murder in the Oct. 26, 2018 fatal shootings of their friends Anthony "YNW Sakchaser" Williams and Christopher "YNW Juvy" Thomas Jr. Melly has pleaded not guilty to the charges, and faces the death penalty if convicted. 
Many correctional facilities have taken steps to mitigate the spread of COVID-19 among inmates and staff. Rapper 6ix9ine was among the prisoners who were granted early release over virus concerns. His attorney, Lance Lazzaro, recently penned a letter to the court seeking 6ix9ine's release, as his asthma made him vulnerable to the disease.