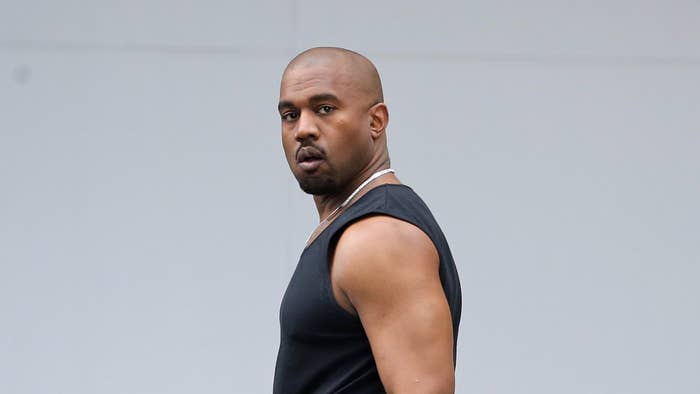 The artist formerly known as Kanye West may soon take the witness stand.
According to the Chicago Tribune, the 44-year-old artist has been subpoenaed to testify in the upcoming trial of Arjun Dhillon, a former employee of West who is facing federal fraud charges. West—who legally changed his name to Ye in 2021—was initially identified as "Musician A" in court documents; however, prosecutors agreed to reveal his name, as potential jurors will have to disclose any preconceived notions they have about Ye. Furthermore, court security will need advance notice of Ye's possible court appearance, as his arrival will likely attract large crowds.
News of the subpoena comes more than two years after Dhillon was charged with federal wire fraud. The indictment states Dhillon was "briefly affiliated" with Ye, but was fired sometime in October 2018—about a year before the alleged scam took place. Prosecutors accuse the defendant of "falsely representing his association with Kanye West to secure a $250,000 payment" from a Florida-based philanthropist. According to legal documents, the victim managed to stop the transfer after alerting his own bank.
Dhillon is also accused of creating bogus email accounts to convince the victim he was still in close contact with Ye, who reportedly had no knowledge of the alleged scheme. 
The defendant's legal team issued the subpoenas to Ye himself as well as Pryor Cashman LLP, the law firm that represents Ye in family court and civil cases. Dhillon's attorney Sheldon Zenner said Ye has not received notice of the subpoena, but his law firms "have so far refused to accept service."
Jury selection for trial is set to take place April 4. The prosecution and defense have until March 24 to submit their witness lists. Stay tuned as more information about the case becomes available.