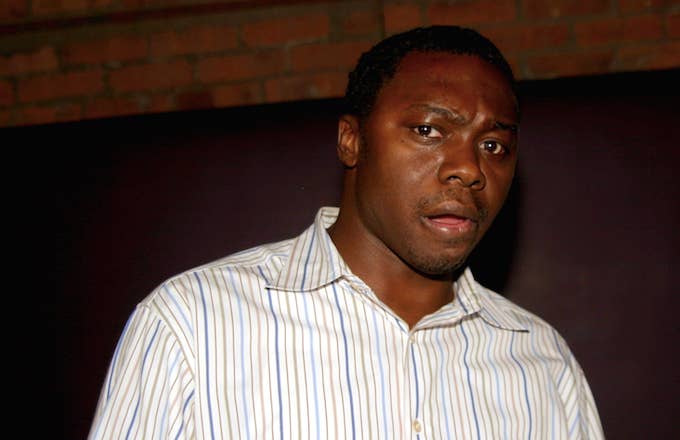 Jimmy "Henchman" Rosemond will reportedly serve one life sentence plus 30 years for the murder of G-Unit affiliate Lowell "Lodi Mack" Fletcher.
According to AllHipHop, the 53-year-old music mogul received the sentence Thursday, nearly a decade after he allegedly orchestrated Fletcher's fatal shooting. The case stems from a 2007 incident in which Fletcher and Marvin Bernard—aka Tony Yayo—assaulted Henchman's son. Though both perpetrators were charged in the attack, Henchman allegedly put a hit on Fletcher following his release from prison. Henchman was charged with four crimes, including murder-for-hire, in 2015 and received a life sentence plus 20 years.
Henchman appealed the conviction, and was ultimately granted a new trial; however, he was found guilty, once again, in November 2017. 
The U.S. Attorney's Office of the Southern District of New York confirmed Thursday's sentencing in a press release: 
Manhattan U.S. Attorney Geoffrey S. Berman said: "James Rosemond's thirst for revenge following the assault of his son left 32-year-old Lowell Fletcher dead on a dark Bronx street. Our Office has fought for justice for Fletcher's family for more than four years and through three jury trials. Now, Rosemond's fate has been sealed and he has been sentenced to spend the rest of his life in prison for this crime."
G-Unit boss 50 Cent responded to the news via Instagram:
Henchman has been behind bars since 2013, serving another life sentence for an unrelated drug-trafficking conviction.