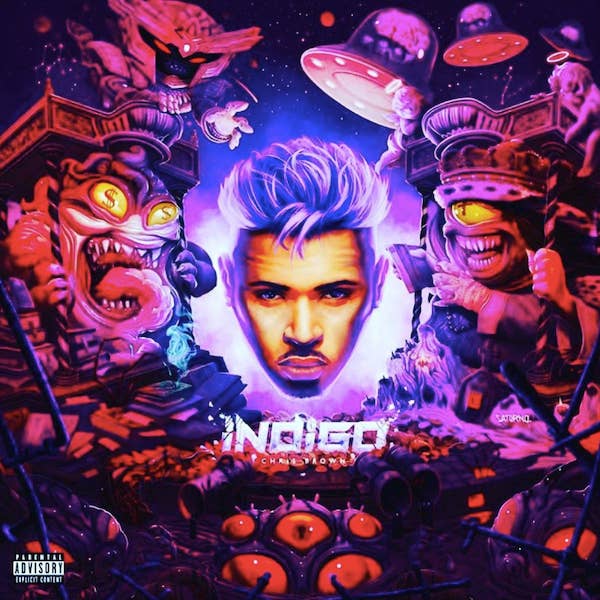 Following several teasers and singles, Chris Brown has released his ninth studio album, Indigo.
The 30-year-old entertainer began teasing the effort back in late 2017, after the release of his 45-track album, Heartbreak on a Full Moon. Since then, Brown has dropped a number of tracks off the star-studded album, such as "Don't Check on Me" featuring Justin Bieber and INK, "Wobble Up" with Nicki Minaj and G-Eazy, and "No Guidance" featuring Drake.
Indigo is a double-disc album that spans 32 tracks, including three bonus cuts. Other guests artists are Lil Wayne, Gunna, Tory Lanez, Trey Songz, and Tyga.
Indigo is now available to stream on Apple Music and Spotify.
In support of the album, Brown will embark on the IndiGOAT U.S. tour with Ty Dolla Sign, Joyner Lucas, and Lanez. The trek kicks off Aug. 20 in Portland, and will include stops in New Orleans, Brooklyn, Chicago, and Houston, before concluding Oct. 19 in Anaheim. Check out the full tour schedule below.