50 Cent Shares Message to Quavo: 'Position This Album Correctly for Takeoff's Legacy'
50 sent the message via Instagram on Wednesday, a day after Takeoff was fatally shot in Houston: "Go make a couple changes and address everything."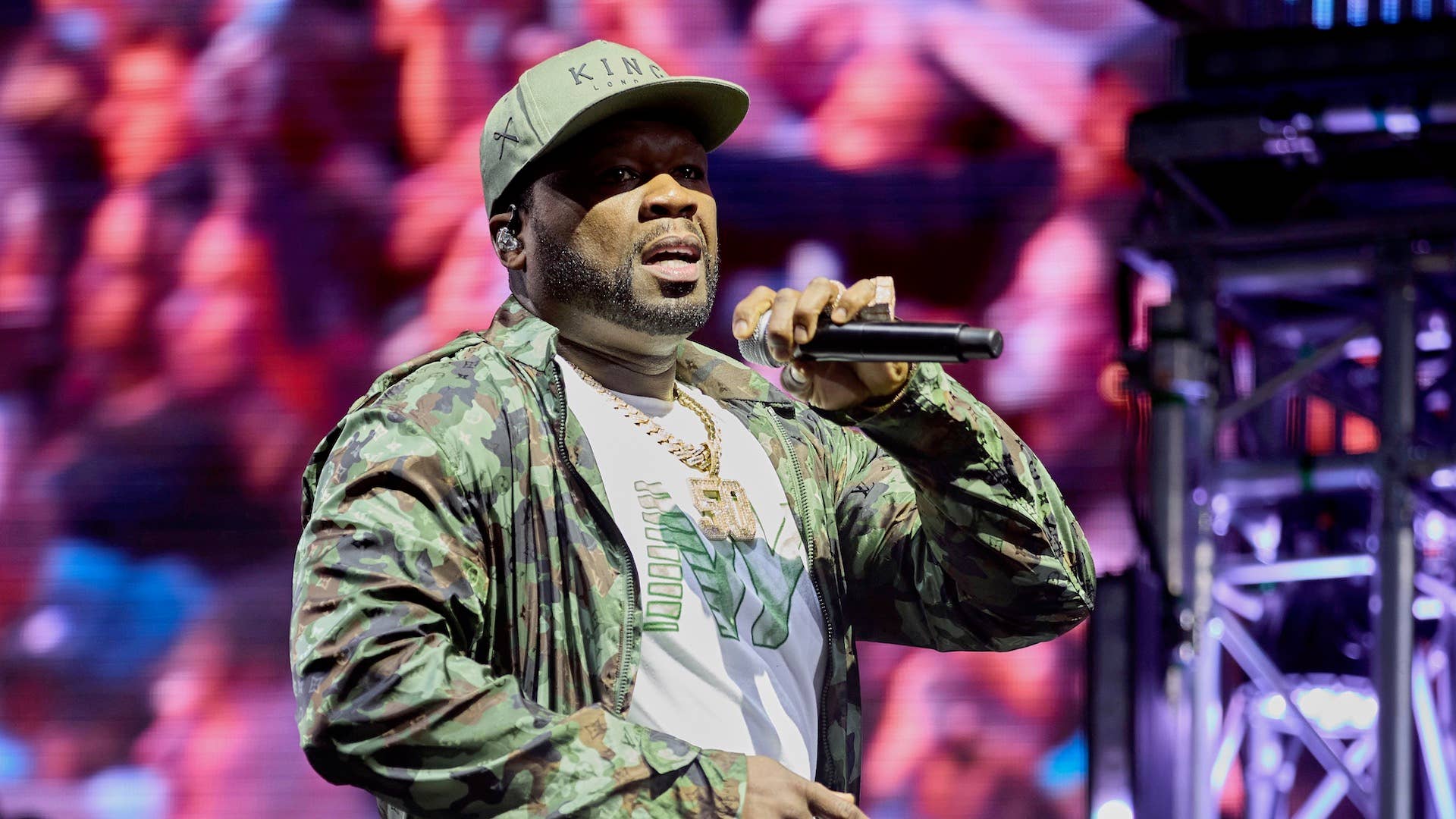 Getty
Image via Getty/Burak Cingi/Redferns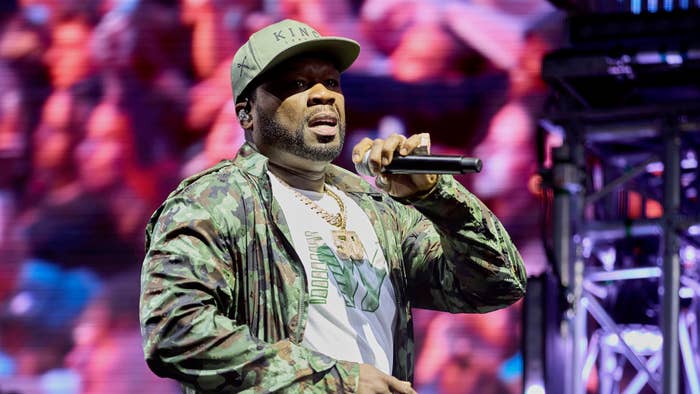 50 Cent reminds Quavo that some of the best music derives from pain.
The hip-hop mogul sent the message via Instagram on Wednesday, just a day after the death of Quavo's nephew and music partner Takeoff. Fif posted a clip from the latest episode of Rich Kleiman's Out of Office, where music executive Steven Victor discussed 50's involvement in Pop Smoke's posthumous debut album. The project—titled Shoot for the Stars, Aim for the Moon—was released in early July 2020, less than five months after Pop Smoke was killed during a home robbery. 
Victor, founder & CEO of Victor Victor Worldwide and SVP of A&R at Universal Music, said the album might've never seen the light of day if it wasn't for 50. He recalled the time he and Pop Smoke had visited Fif just three weeks before the tragedy, and how they laid out their plans for Pop Smoke's album release.
"I gotta say that I don't think … if I never had this conversation 50, I don't know if this album would've came out," Victor said around the 35:10 mark. "So when [Pop Smoke] passed, 50 kept trying to get in touch with me. So I finally went to go see him. I couldn't listen to [Pop Smoke's] music, and 50 was like, 'Yo. You're being selfish. You can't let your emotions or you being in this depressed state stop you from executing the plans you guys had. Three weeks ago, you guys were in my office talkin' about taking over the world. He passed away, but who's going to keep his legacy goin'? Who's gonna make sure his music comes out so he can take care of his family?' He's like, 'That's on you. I get you're sad and all that shit, but this ain't the time for that.'"
50's encouragement clearly worked, as Shoot for the Stars, Aim for the Moon was released as planned. The G-Unit rapper used Victor's comments in his message to Quavo, who recently released Only Built for Infinity Links alongside Takeoff. Fif told the Migos rapper to revisit the album and make a few changes in wake of Takeoff's death.
"This is really how it goes @quavohuncho," 50 wrote in the caption. "You have to position this album correctly for Takeoff's legacy, go make a couple changes and address everything all artist make the best music out of painful moments. R.I.P to pop smoke 🕊R.I.P to TakeOff."
50 Cent also personally honored Takeoff during his show in Finland on Wednesday night. The G-Unit mogul took a moment to showcase the 28-year-old's picture all across his stage, and posted the moment on Instagram.
"I paid tribute to Takeoff last night in Finland it was lit," 50 Cent wrote. "GLG. GreenLightGang.tour let's get it!"
Takeoff was killed shot and killed around 2:30 a.m. Monday following a private party at a Houston bowling alley.
"After [the event] ended, there was a large group of people who gathered at the front door area just outside of the building and it led to an argument where the shooting took place from the disagreement," Sgt. Michael Arrington of the Houston Police Department told reporters Tuesday.
Takeoff—legal name Kirshnik Khari Ball—reportedly suffered gunshot wounds to the head and torso. The 28-year-old was pronounced dead at the scene. Police have yet to make any arrests in connection to the shooting.
"I just want to say something to our city. It's Houston and every brother and sister in the neighborhoods, I'm calling you to action, to step up. There were 40 people at least at this event and people left possibly out of fear," Houston Police Chief Troy Finner told the media. "I ask you one thing and I want this to resonate with everybody. What if it was your brother? What if it is your son? You want somebody to step up? So please step up, get the information to us so we can bring some closure to this family."