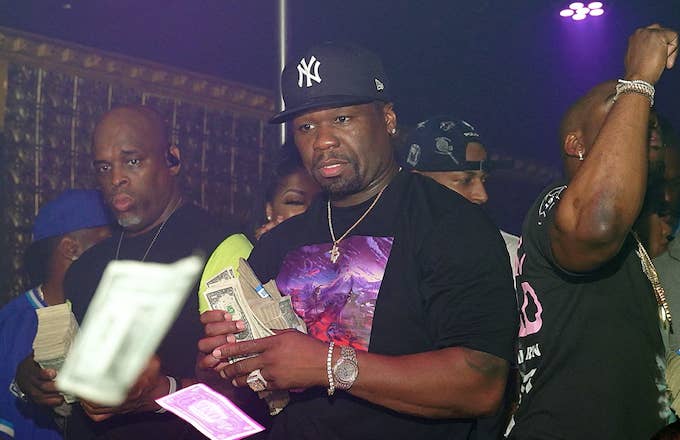 Exactly how many people have received loans from 50 Cent? The list seems never-ending.
After demanding debt payments from his fellow celebrities—including everyone from Randall Emmett and Young Buck to Rotimi and Jackie Long—Fif turned his attention to hip-hop veteran Biz Markie. The two performed last week at the Art of Rap Festival in Minneapolis, where 50 supposedly confronted Biz about his outstanding loan.
The "Just a Friend" artist took to Instagram to publicly announce he had finally paid 50 back ... but we later learned it wasn't in cash.
As seen in the Instagram post, Biz jokingly handed several food stamps to an unamused 50.
The G-Unit leader shared a subsequent tweet in which he seemed to laugh the matter off. This suggests 50 and Biz were simply having fun with the whole "Fofty" mission.
50 also took some time to troll his alleged debtor Tony Yayo of G-Unit. Fif posted several photos of Tony, accusing him of stealing Parrish's style—specifically when it came to headwear.
"Man @TonyYayo stole Parrish whole drip," 50 wrote. "LOL with the fishermen hat."