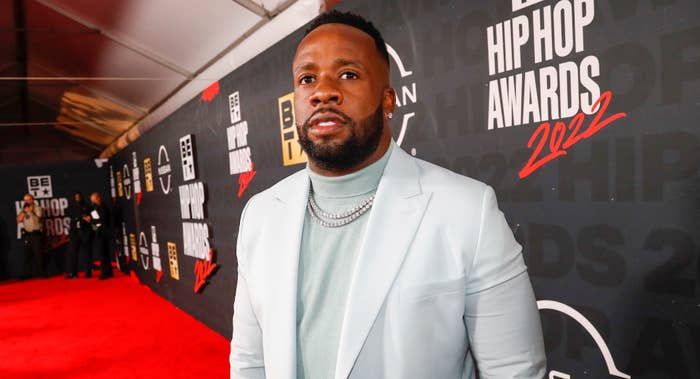 Yo Gotti believes the rap game hasn't been the same since the COVID-19 pandemic.
During a recent appearance on Power 106 in Los Angeles, the CMG Records boss called the current state of hip-hop "semi-boring," before blaming the pandemic for the loss of energy in the genre.
"The rap game right now is semi-boring," Gotti shared. When asked if he thinks a lot of the music sounds the same today, the 42-year-old rapper agreed, before blaming the pandemic for the loss of originality. "Exactly," he said. "I just feel like, since COVID, they put us in side and we never came out."
Gotti added, "The energy ain't been the same. I feel like mentally we been inside."
Elsewhere in his conversation with Power 106, Yo Gotti said he hopes his latest project, the Gangsta Grillz mixtape I Showed U So, will help bring the energy back to hip-hop. "With this tape, I tried to make the outside music," Gotti shared.
Of course, Gotti isn't the only hip-hop artist of late to blast the current state of the genre.
Earlier this week, Polo G took to Twitter to critcize hip-hop in 2023, saying the rap game is "so lame" that he doesn't find joy in it anymore.
"This rap shit got so lame and watered down," the Chicago rapper wrote. "It ain't no fun in it no more."