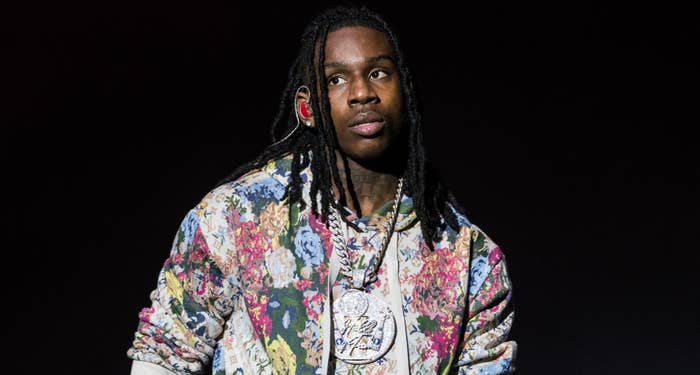 Polo G is considering calling it quits following the release of his next album.
The Chicago rapper hopped on Twitter this week to critcize the state of hip-hop, saying the rap game is "so lame" that he doesn't find joy in it anymore.
"This rap shit got so lame and watered down," he wrote. "It ain't no fun it no more."
In a subsequent tweet, Polo G revealed that he's contemplating retirement after he drops his forthcoming fourth studio album, Hood Poet.
"Honestly after my Hood Poet album, I'm considering retiring from music," Polo said.
"So I appreciate everybody riding for me 10 fold."

Of course, it's hard not to take Polo G's retirement talk with a grain of salt, and for good reason. Over the years, an endless array of rappers have retired only to unretire just a few years later.
In 1996, Too Short released what was expected to be his final album, Gettin' It, before he returned in 1999 en route to dropping 10 more projects over the next 20 years. Most famously, Jay-Z treated 2003's The Black Album like his swan song, only to return for his second act with 2006's Kingdom Come. In addition, 50 Cent threatened to retire if he lost his iconic sales battle with Kanye West in 2007 (which he did lose, as Graduation topped Curtis on the charts), only to re-emerge just two years later with 2009's Before I Self Destruct.
Polo G's comments arrive days after he announced the release date for Hood Poet. Due out Sept. 15, the album (which is an acronym for "He Overcame Obstacles During Pain Or Emotional Trauma") will serve as the follow-up to the Chicago native's 2021 album Hall Of Fame. Prior to the release of his third full-length offering, Polo captapulted into the mainstream with his first two albums, 2019's Die A Legend and 2020's The Goat.
Since dropping the deluxe version of Hall of Fame in December 2021, Polo G has continued his momentum by releasing several one-off singles ("Distraction," "Bag Talk," "My All," "No Time Wasted," "Barely Holding On"), in addition to delivering numerous guest features on songs from Coi Leray ("Paranoid"), Nardo Wick ("G Nikes"), Hotboii ("WTF (Remix)"), NLE Choppa ("Disability Checks"), Lil Tjay ("Beat the Odds Pt. 2"), and King Von ("Phil Jackson"), among others.