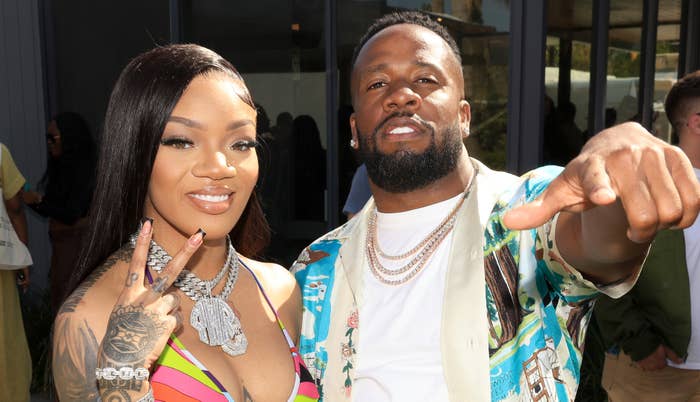 A few months after releasing the deluxe edition of her debut EP Anyways, Life's Great, GloRilla celebrated her 24th birthday in style.
On Sunday, CMG Records boss Yo Gotti hopped on Instagram to share a video of GloRilla receiving her birthday gift in the form of a brand new Maybach.
"Happy Glo Up Day Again!!!" Gotti captioned the clip. "I appreciate u putting in da Work & Trusting Da Process!!! BIG SH!T."
Back in April, GloRilla dropped the Anyways, Life's Great deluxe. Extending the rising artist's first solo Interscope project, which arrived last November, the 13-track effort delivered a handful of new songs, including the remix of "Nut Quick" featuring Trina, "Don't Know (GloRidaz Bonus)," "Get That Money" remix with Niki Pooh and Gloss Up, as well as the Lil Durk-assisted "Ex's (Phatnall Remix)."
Gotti signed GloRilla to his CMG label last July.
"GloRilla is a natural born star—she has a different sound and approach that's needed in hip-hop right now," Gotti said at the time. "It's one of the quickest rises that I've seen in my career because she only dropped in late-April and now she has the hottest cultural records in music. Glo is hungry for success and determined to win. We look forward to watching her grow as an artist and reach her full potential."