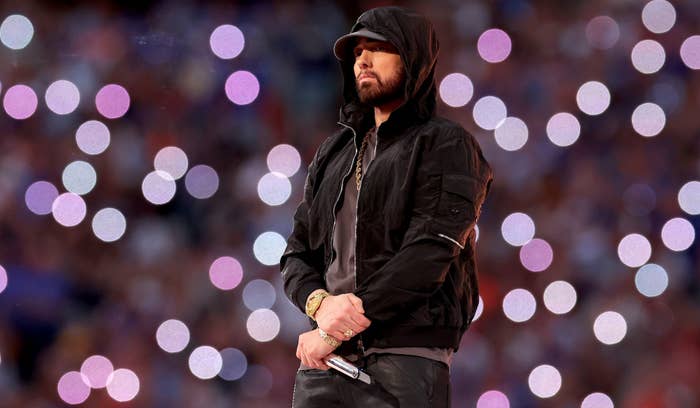 Three months after the 2022 nominees for induction into the Rock & Roll Hall of Fame were announced, voting for the fan ballot closed on Friday, with Duran Duran and Eminem topping this year's list.
A first-time Rock Hall nominee, the Detroit rapper finished second on the fan ballot with nearly 685,000 votes; the English new wave act raked in 934,880.
As the institution explains on its website, the top five artists, as selected by the public, will comprise a "Fan Ballot" that will be tallied along with the other ballots to choose who is inducted into the 2022 Rock & Roll Hall of Fame class.
"As the single best-selling artist of the 2000s, a 15-time Grammy winner, and the first artist to have ten consecutive Number One debut albums on the Billboard 200, Eminem's accolades speak for themselves," the Rock Hall wrote about Eminem. "His world-renowned status solidified hip-hop as the most commercially successful music on the planet."
Rounding out the top five were Pat Benatar (631,299 votes), Eurythmics (442,271), and Dolly Parton (393,796). Also up for potential induction this year are Lionel Richie (302,877), Dionne Warwick (186,038), and A Tribe Called Quest (145,287).
Eminem would become the 10th hip-hop act to be inducted into the Rock & Roll Hall of Fame, following Grandmaster Flash and the Furious Five, Run-DMC, Beastie Boys, Public Enemy, N.W.A., 2Pac, the Notorious B.I.G., LL Cool J, and Jay-Z.