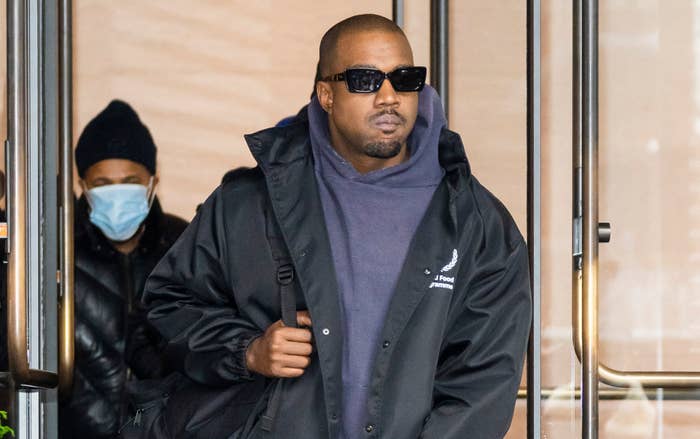 Just a day after announcing that Donda 2 would be released on Feb. 22, Kanye West has provided fans with another update on the sequel to last year's Donda.
Rolling Loud co-founder Tariq Cherif took to his Instagram Story on Friday night to post a video on Kanye's behalf in which West appears to be taking a break from recording his forthcoming album. While getting a massage, Ye revealed that he's ditched his phone until Donda 2 is finished.
"I don't have a phone until two, twenty-two, twenty-two," he said. "My focus is taking my kids to school and finishing the album."
In a new interview this week with Rolling Stone, Digital Nas, who produced "Junya" and "Remote Control" (as well as a "Part 2" for each) on Donda, opened up about Ye's first sequel album.
"These are the directives for the album: 'If it cannot be played at a funeral, childbirth, graduation, a wedding, it will not be on our record,'" Nas told the magazine. "We learned a lot from Donda 1. We learned what hit. We learned what was sticking. So we took from there. It has to be able to be played at four major moments in people's lives. That's crazy, right?"
The 23-year-old Atlanta native revealed he's excited for fans to hear one particular track Ye recorded with the album's executive producer, Future. "That's just phenomenal," Nas revealed, adding that you can expect Travis Scott to show up on the album, too. "Travis Scott pulled up and played beats for Ye," he said.