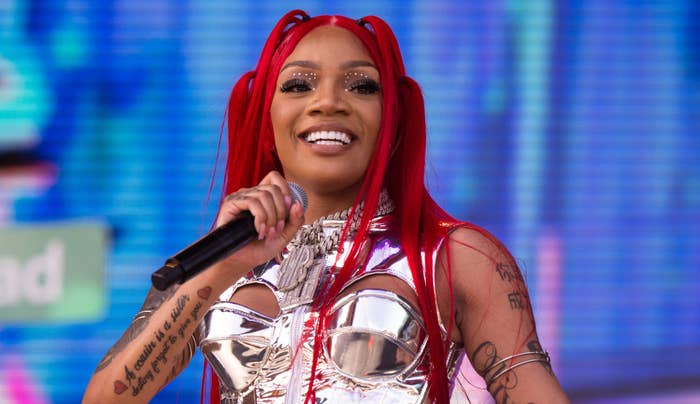 GloRilla knows who Method Man is, making sure to prove her fandom in a recent IG Story.
Back in February, the legendary Wu-Tang Clan member co-signed the rising Memphis rapper during an interview with HipHopDX.
After catching wind of Method Man's comments, who suggested she might've not known who he was, GloRilla hopped on her IG Stories last week to clarify that she does in fact know who the Wu-Tang Clan member is.
The Memphis native posted a screenshot of HipHopDX's interview with Method Man, while adding that she's a "big fan" of him.
"@methodmanofficial I most definitely know who you was lol big fan," she captioned the screenshot.
Method Man shared his praise for GloRilla while speaking with HipHopDX on the red carpet at the Grammy Awards. In a recently unearthed clip of his interaction with the publication, Meth was asked if there's any new rappers that he enjoys. After admitting that he "don't really listen" to the majority of hip-hop's new generation, Meth did name GloRilla as someone who's "relevant" in his household.
"I don't really listen to much [of] today's music," Method Man explained. "But right now, who's relevant in my household? Who they playing in my house? Glo."
Method Man went on to claim that when he had crossed paths with GloRilla, though she didn't appear to know who he was. However, Meth maintained that Glo still treated him with respect and acted graceful toward him. "That speaks volumes to her character. Love her," he said.
Check out Method Man's comments about GloRilla in the YouTube clip below.