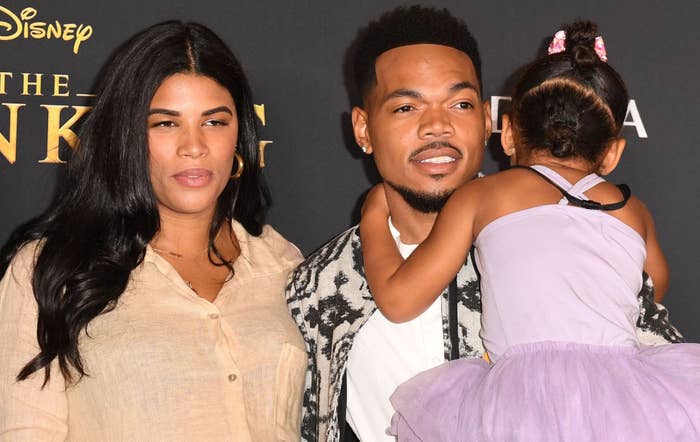 Chance the Rapper and his wife Kirsten Corley-Bennett are reportedly on good terms after the couple's public dispute over the former's viral twerk video.
TMZ reports a source close to Chance and Kirsten confirm that the pair is "all good." Earlier this month, footage of the Chicago rapper celebrating his 30th birthday saw him grinding on a woman and slapping her butt at Carnival. 
"Everyone has their moments, but they're all good," the source told TMZ. 
Days after the clip of Chance misbehaving went viral, Kirsten took to Instagram to share a Maya Angelou passage about people struggling to grow up. 
"I hope one day, we all choose to grow up," Kirsten captioned a screenshot of the quote. 
Shortly after Kirsten's post, Chance took to Instagram and responded with a clip from Bill Burr's 2019 Netflix special Paper Tiger, in which the comedian sheds light on what it's like being married after several years. 
"I love everything about being fucking married, but I'll tell you this right now, we do fight a lot. We do argue all the time," Burr says in the below video. 
"If I've learned anything in five years of being married, is we're always working on me. You know?" the clip of Burr continues. "Evidently, my is this completed work under museum glass that is to be admired and studied, like, 'Hmmm, how did she do that?' And I'm like one of these… You know those buildings that just has scaffolding around it for, like, six straight years. 'Are they ever gonna finish that thing? Is that some sort of insurance job?"