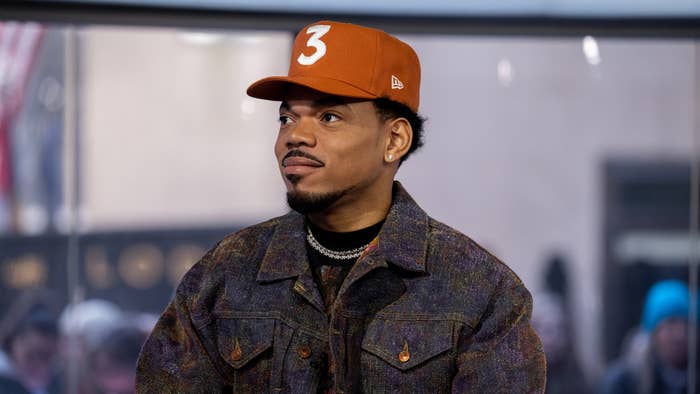 Chance The Rapper is facing criticism after a video surfaced of the Chicago rapper dancing with a woman at Jamaica's Carnival, with some people pointing out that Chance is married.  
The video shows Chance enjoying himself at the annual Jamaican festival, with a woman twerking away as he leans back. Chance is also seen slapping the woman's behind in the clip. As The Neighborhood Talk points out below, some people were quick to suggest that Chance was disrespecting his wife, Kirsten Corley.
"Ain't you married?" one user wrote, while another added, "He got divorced I can tell."
But not everyone was being hard on Chance.
Other people pointed out that the situation was appropriate for something as festive as Carnival. 
"As long as that's where it stays. All good. It's carnival. Fun times, not that deep," wrote one person.
"It don't matter what people think," another person chimed in. "That's between him & his wife. I'll never understand people commenting asking questions."
"Wait so you can't dance with nobody else once you married?" someone else asked. "Granted I wouldn't know the rules so y'all gotta teach me!" 
Chance has yet to address the video, which appears to have been taken out of context, considering the celebratory nature of Carnival.
Fivio Foreign went through a similar situation earlier this year when he was spotted dancing with Asian Doll. Fivio's girlfriend—Jasmine Giselle—called Fivio out during an Instagram Live session.
"You moving around acting like you single and you're not," she said at the time. "That's your problem. You're not single."
In his initial response, Fivio called the world "demonic" because he couldn't dance with "his friend." He then went on to credit Future with helping him through the moment, but wouldn't offer any specifics. 
"Future gave me relationship advice yesterday," Fivio wrote at the time.