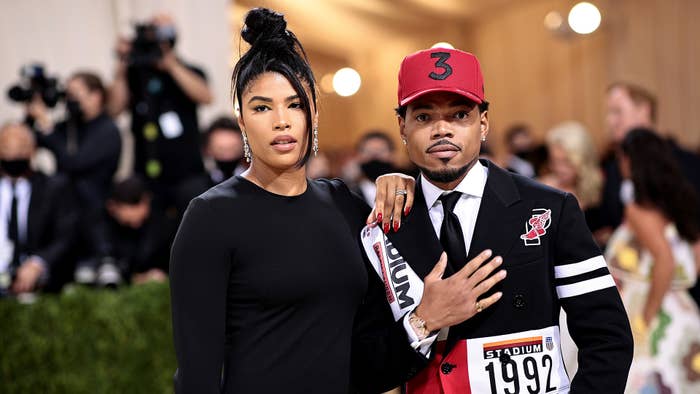 Chance the Rapper shared a video of a Bill Burr joke about being married on his Instagram Stories not long after he was seen grinding on Women at Carnival.
In a post shared on his Instagram Stories with no additional comment, Chance appeared to address the drama surrounding the video of him at Carnival and what could be a response from his wife, Kirsten Corley-Bennett. "Yeah, I love my wife to death," comedian Burr jokes in the clip Chance shared, which comes from the 2019 Netflix special Paper Tiger. "I love everything about being fucking married, but I'll tell you this right now, we do fight a lot. We do argue all the time."
It's not clear if Chance shared the clip because it relates to his current situation with Corley-Bennett, but the timing is curious. "If I've learned anything in five years of being married, is we're always working on me. You know?" the clip of Burr continues. "Evidently, me is this completed work under museum glass that is to be admired and studied, like, 'Hmmm, how did she do that?' And I'm like one of these… You know those buildings that just has scaffolding around it for, like, six straight years. 'Are they ever gonna finish that thing? Is that some sort of insurance job?'"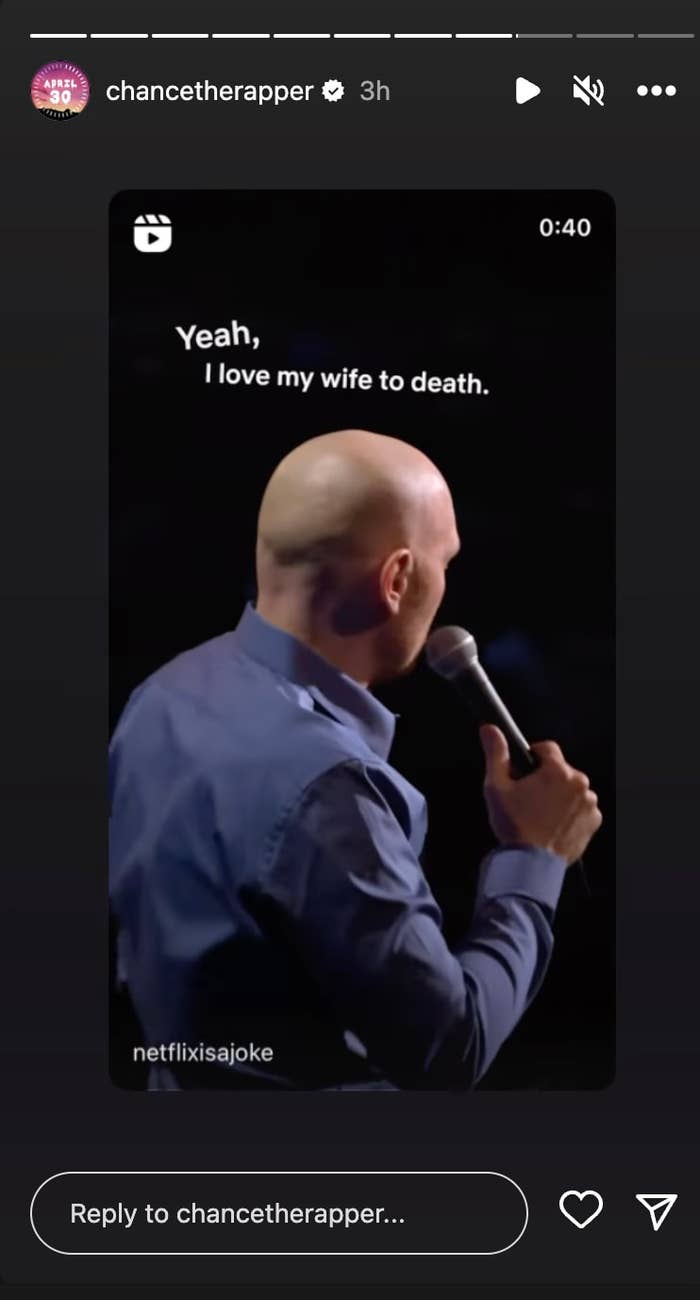 Perhaps Chance sharing the video is just him joking about the speculation surrounding his relationship, which neither he nor Corley-Bennett have directly addressed. Fans had a lot to say about the video of Chance grinding on a woman and slapping her butt at Jamaica's Carnival, with many suggesting it was disrespectful to his wife. 
Earlier this week, however, Corley-Bennett shared a Maya Angelou passage about people not growing up. "Most people don't grow up. It's too damn difficult," reads the passage she shared, which comes from the book Letter to My Daughter. "What happens is most people get older. That's the truth of it. They honor their credit cards, they find parking spaces, they marry, they have the nerve to have children, but they don't grow up. Not really. They get older. But to grow up costs the earth, the earth. It means you take responsibility for the time you take up, for the space you occupy. It's serious business. And you find out what it costs us to love and to lose, to dare and to fail. And maybe even more, to succeed."
In the caption, she added, "I hope one day, we all choose to grow up."