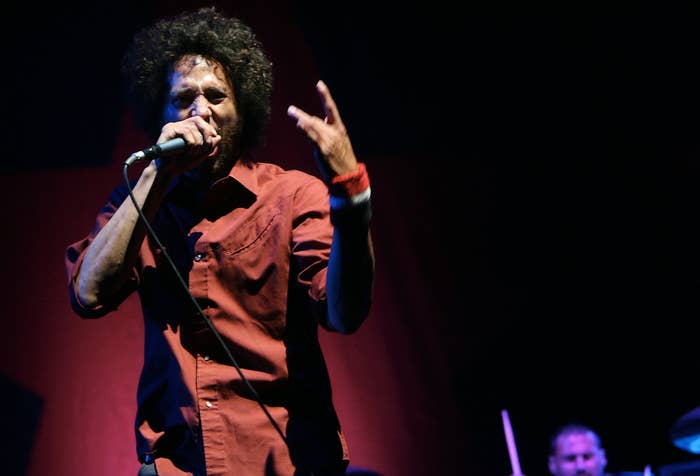 After the dismissal of two DJs from KiSS 104.9 FM, a pop and soft rock contemporary station in Vancouver, a clean version of Rage Against the Machine's "Killing in the Name" played on repeat for countless hours.
Yesterday, two of the station's most prominent DJs and radio hosts, Kevin Lim and Sonia Sidhu, were laid off from the company after working there for over five years. According to the Vancouver Sun, a listener called in that morning to request a different song but was reportedly ignored by the DJ, who continued to play Rage Against the Machine.  
"KiSS is changing and, unfortunately, we were informed that we will not be part of this new chapter," said Lim and Sidhu while recording their last broadcast yesterday.  "It comes with mixed emotions, as you can probably hear."
After a full day of playing "Killing in the Name" non-stop, KiSS 104.9 FM appears to have gone off the air. "Thank you for listening to KiSS RADiO in Vancouver & The Valley. This KiSS is saying goodbye but you can still listen to the KiSS Radio in Edmonton, Ottawa, and Toronto on their websites or on your smart speaker devices," currently reads a message on the station's website.
The '90s protest anthem is easily one of Rage Against the Machine's most significant songs. It was the lead single from their 1992 self-titled debut album, but has continued to stay relevant over the years. After a viral campaign, the track reached No. 1 on the UK Singles Chart in 2009 and went on to win the title of the UK's favourite Christmas No. 1 of all time, beating out The X Factor's Joe McElderry and knocking down the Spice Girls' "2 Become 1." 
After news of the incident hit, RATM guitarist Tom Morello retweeted a fan's theory that the song choice was intended as retaliation to the staff changes.