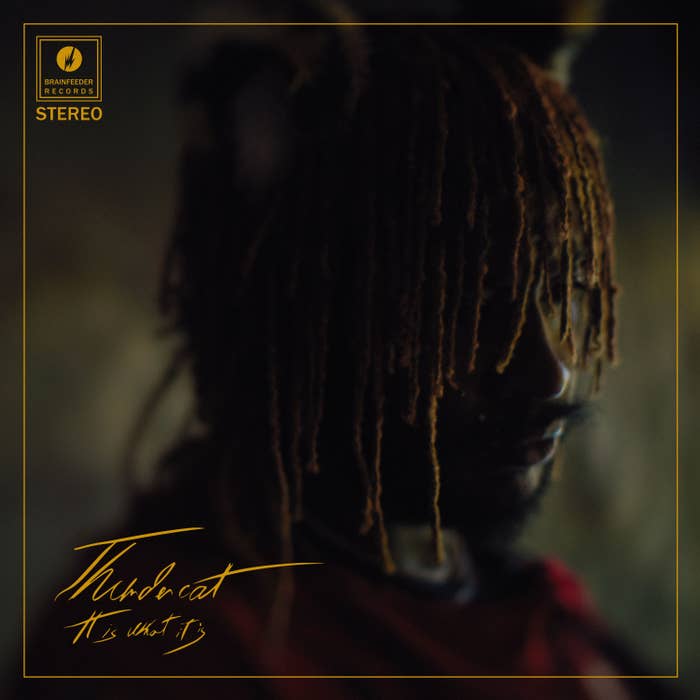 Thundercat is back with another album that puts his bass and songwriting skills on full display.
The latest release from the Brainfeeder staple and frequent Flying Lotus collaborator, It Is What It Is features appearances from the likes of Steve Lacy, Steve Arrington, Ty Dolla Sign, Lil B, Childish Gambino, Kamasi Washington, BADBADNOTGOOD, Louis Cole, Flying Lotus, and comedian Zack Fox. It's loaded with guest contributions, but Thundercat remains the star of the show.
In the lead-up to the release of It Is What It Is, Thundercat opened up about the death of his close friend Mac Miller. The record features a tribute to the late rapper, whom Thundercat said he never "missed the chance to tell the guy I loved him." 
"This album is about love, loss, life and the ups and downs that come with that," Thundercat said of the record. "It's a bit tongue-in-cheek, but at different points in life you come across places that you don't necessarily understand… some things just aren't meant to be understood." Prior to the release of the record, Thundercat dropped the playful video for "Dragonball Durag," with cameos from HAIM, Kali Uchis, and Quinta Brunson.
Listen to It Is What It Is above.