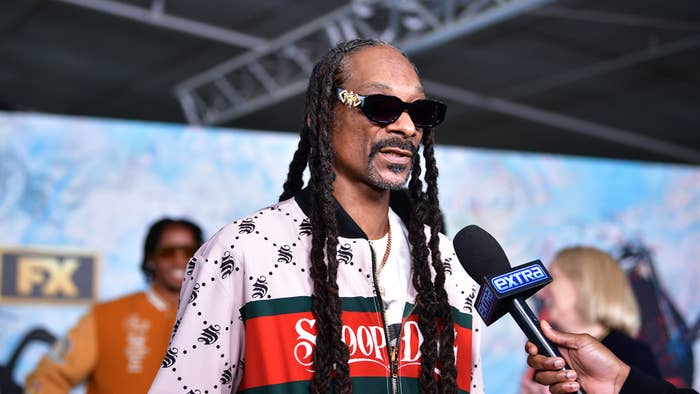 Snoop Dogg shared a video on Instagram showing Michael Jackson covering C-Murder's "Down for My N's" through the use of AI technology.
"This shit is outta hand," Snoop Dogg wrote alongside the clip, which he captioned, "Wow." The clip uses an AI model of Jackson's voice to rap the chorus to the track, which features Snoop Dogg and Magic. The song originally appeared on Snoop's album No Limit Top Dogg and C-Murder's album Trapped in Crime.
The post from Snoop comes less than a month after an AI-generated song emulating Drake and The Weeknd went viral. That song, however, was an original that used AI technology to change the songwriter's voice to emulate Drizzy and The Weeknd, who had no actual hand in the creation of the song. That's certainly a more convincing attempt than the clip Snoop shared of AI MJ covering "Down For My N's," which is AI-generated rather than AI-assisted like the nonexistent Drake and Weeknd collab.
Pete Rock recently spoke out against the use of AI in music. He called the practice "mad disrespectful" and "cowardly." While the examples of AI in music have seemingly impressed some, Rock and many others have expressed concern. Universal Music Group called for major streamers such as Apple Music and Spotify to block AI services from using copyrighted music to "train" the tech that makes up AI.
Drake, meanwhile, shared a post on his Instagram Stories last month calling attention to an AI-generated version of his voice rapping Ice Spice's "Munch." He added, "This is the final straw AI."