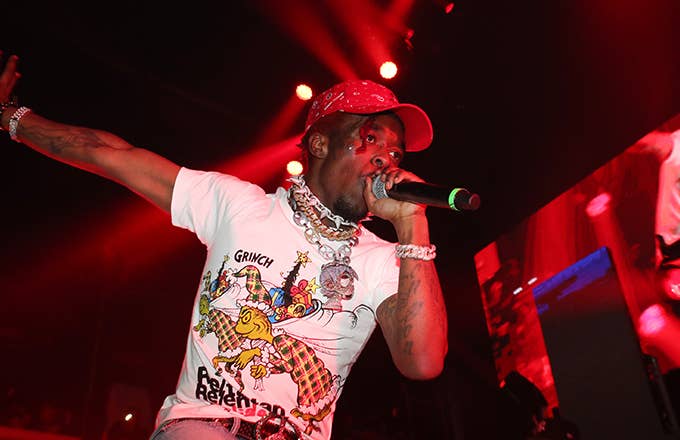 The glorification of recreational drug use felt like it hit an all-time high in 2017. Some of the year's biggest rap hits made extensive or passing drug references, most notably with Future's "Mask Off," Lil Pump's "Gucci Gang," Post Malone's "Rockstar," and Lil Uzi Vert's "XO Tour Llif3."
Drug use in rap was also highlighted with the untimely death of Lil Peep. Peep was very open about how he self-medicated, rapping and singing about his experiences through that angle instead of glorifying drug use. When he overdosed on Xanax laced with fentanyl last year, the hip-hop community took a moment to reflect about how they presented drug use in their music, opting to cut it out of their lives entirely. Russ, meanwhile, caused controversy by completely misreading why so many people take the drugs they do, wearing an insensitive anti-drug shirt that asked, "How much Xans and lean do you have to do before you realize you're a f*cking loser?"
Lil Uzi Vert responded to the news heartbroken, tweeting about how he had decided to leave Xans behind going into 2018. He wasn't alone, either, with Lil Pump and Smokepurpp among others committing to quitting. Hypebeast has compiled a list of rappers striving to live a healthier and (somewhat) drug-free life in 2018, which you can read in full here.