Post Malone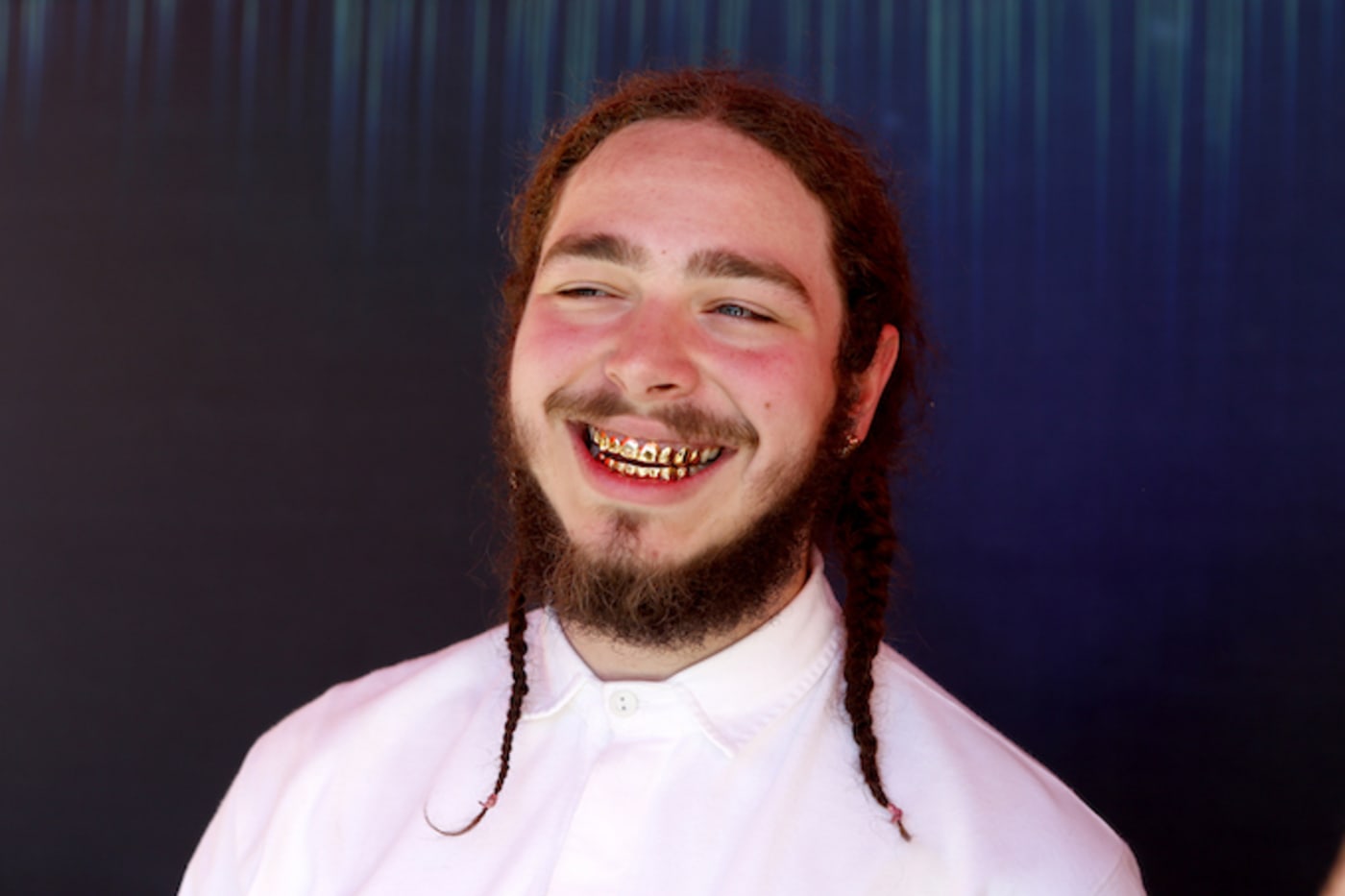 Before Post Malone became hip-hop's newest rockstar, he was an employee at the fast food chain Chicken Express. After moving from Syracuse, New York to Grapevine, Texas, Post Malone began his foray into music. Using the video game Guitar Hero as inspiration to learn how to play the real instrument, the rapper began making his own music. He even became part of a heavy metal band with his childhood friends. Later, Post favored a more hip-hop-influenced sound for the rest of his discography as a solo artist.
After coming up with his pseudonym via a rap name generator, Post Malone moved to Los Angeles to pursue his music career. There, he met the FKi production duo: FKi 1st and Sauce Lord Rich, who kicked his career into overdrive with their production of Posty's first hit, "White Iverson." The rapper was soon signed to Republic Records, which gave him the chance to work with artists like 50 Cent, and Kanye West. Justin Bieber even made him the opening act of his Purpose World Tour. After dropping his debut mixtape, August 26, in 2016, Post Malone released Stoney, his first full-length studio album. The project featured three Billboard Hot 100 hits: "Congratulations" featuring Quavo, "Deja Vu" featuring Justin Bieber," and "I Fall Apart." Stoney became a certified platinum record in 2017.
Beerbongs and Bentleys, Post Malone's second studio album, surpassed the success of his first project. "Rockstar" featuring 21 Savage was the first single to be released in 2017, and it debuted at number one on the chart, securing the spot for eight straight weeks. The album was certified platinum in just four days, and it boasts three top 10 songs and six top 20 songs. Post Malone has famously experimented with genres outside of rap, using his 2019 Grammy Awards performance to explore his rock roots with the Red Hot Chili Peppers, after being nominated for Album of the Year and Record of the Year. In 2018, the rapper kicked off his first annual Posty Fest in Texas featuring Travis Scott and Tyler, the Creator. He has even worked his way into fashion, creating his own line of Crocs, which sold out (almost) instantly.