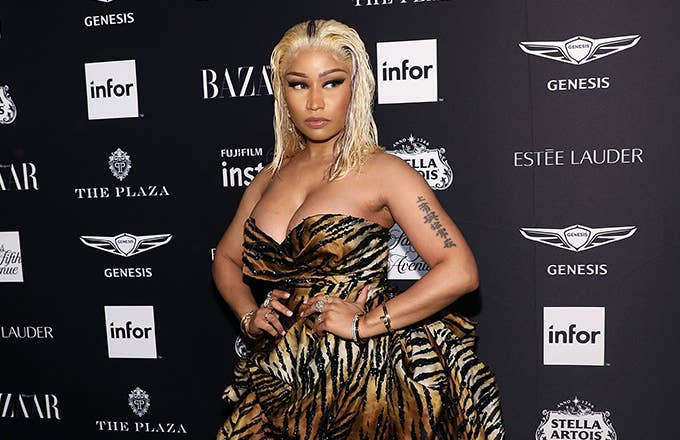 Nicki Minaj's European tour with Juice WRLD had a rough start last month when she was forced to postpone her Bratislava, Slovakia show due to electrical issues. "We've been trying for hours to get the show to work, and the building says they don't have the power in this building to make this show work," she told the crowd, thanking them for showing up while promising she'd return at a later date. She had to cancel another show in Bordeaux, France's Arkea Arena on Saturday.
"You guys, it's not in my best interest not to perform, lose money, and aggravate my fans," she told Instagram. She stated that her team experienced similar issues to the Bratislava show in February. Arkea Arena issued a statement confirming the technical issues.
"I love performing for my fans, I'm more excited than you are before the show," she continued. "These two cities that had technical issues are cities that I'd never been to before and we tried to add them, but they just didn't have the power in the building to facilitate my show, and they didn't tell us until three hours before the show as opposed to once we did sound check they said it was fine."
"But anyway, every artist has technical difficulties and has to cancel shows," Minaj explained. "I want to tell you guys that I love you dearly and I really hope to make it up very soon."