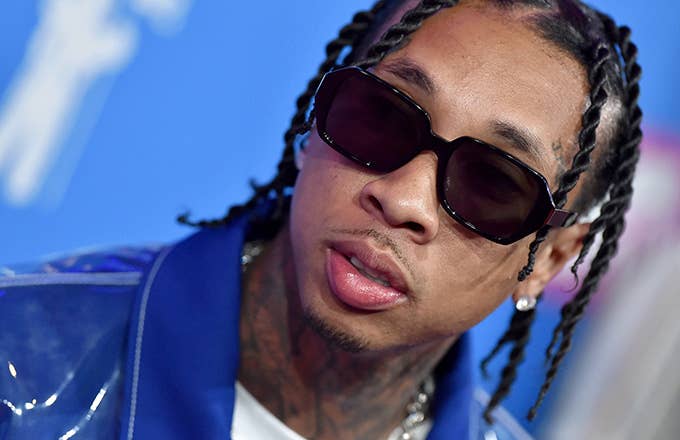 Even though the situation over unpaid royalties between Birdman and Lil Wayne has come to a resolution, it seems there's still a lot of mess to clean up. Tyga, who released two albums through Young Money, is now claiming that Birdman and Lil Wayne shorted him on "significant sums," as TMZ notes.
Back in 2009, Tyga made a deal with the label to produce two albums, Careless World and Hotel California, both of which performed well commercially at the time. However, he says that he's not received all the royalties he's owed for his releases on the label, despite his claims that in 2016 Young Money and its parent label Cash Money had agreed to pay him all the royalties he's been owed. 
According to the report, he's attempted to receive the money he's owed a number of times already to no response. In his lawsuit he's asking for significantly less than what Wayne was asking for from Birdman. Initially, Wayne was asking for an astonishing $51 million from Birdman and Cash Money, but his attorney settled with the label for a rumored figure "well over $10 million."
With all the renewed success Tyga has been experiencing as of late, it seems he's striking at the perfect time with the lawsuit. His single "Taste," featuring Offset, peaked on the Billboard Hot 100 at No. 8, making it his highest-charting solo single in years.