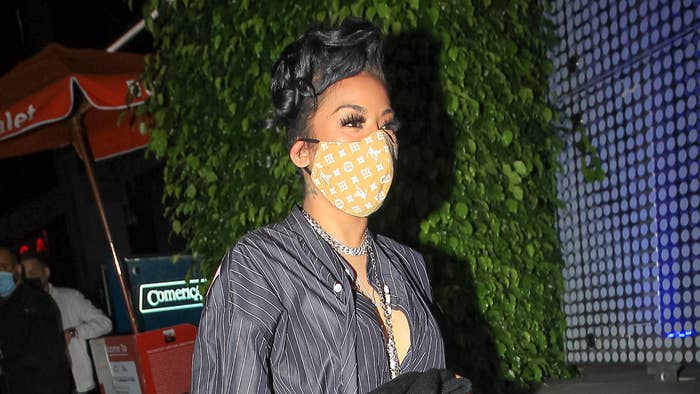 Keyshia Cole has opened up about the loss of her mother Frankie Lons, who died at age 61 following a decades-long struggle with addiction.
Posting on Instagram, Cole shared a number of photos of her mother alongside a lengthy statement about what she meant to her. "This is so hard man," she wrote. "Can't really even find the words. SMH. I honestly don't even know how to feel. You can never prepare for something like this… Ever!!! but you will be missed."
Cole said that she's been quoting her mother "for weeks," and described her humor as "unmatched." She continued, "Naturally so funny, that's what I loved about your personality.... we all did. I created this post to show my love and appreciation for your life and I would like to thank my fans + supporters, shooot your supporters and fans, for being here with us during these hard times, and the love that you all have for us.....the love for all your children was definitely felt."
She went on to admit that they had "differences," but that never got in the way of their love for one another. "WE LOVE YOU," she wrote. "I LOVE YOU SO MUCH!!!"
Lons, who is the R&B singer's biological mother, died at her Oakland home on Sunday, July 18, which was her 61st birthday. While Cole was adopted by family friends Leon and Yvonne Cole at 2 years old, Cole went on to show support for her mother in her battles with addiction.
Read her full post about her mother above.