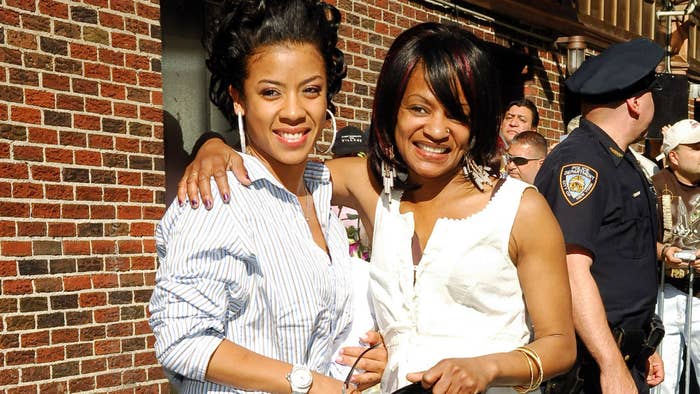 Keyshia Cole's mom, Frankie Lons, has died at the age of 61 following an overdose, according to TMZ. 
The R&B singer's biological mother died on her birthday, Cole's brother Sam told the publication, following a decades-long addiction struggle. She died at her Oakland home on Sunday, as Sam said he would check in with her on a daily basis. 
TMZ reports that Sam wants his mother to be remembered as someone who loved her children. Frankie, with Cole's father Virgil Hunter, had Cole adopted at a young age, as the singer reunited with her years later after gaining fame. 
Keyshia's relationship with Frankie was often documented on BET's Keyshia Cole My New Life, where viewers could watch the two have conversations as a family. 
The singer also shared updates on her own Instagram page about her mother's struggles and work toward staying sober, including a 2018 post where she offered words of wisdom for those with family members struggling with addiction. 
"Every time my mom relapse, it breaks my heart more than it's already been broken," she wrote. "I'm hoping, if any of u are dealing with a family member who's battling with drug addiction, that you, yourself are learning how to cope with the struggle of it all. And all the pain it brings to see a loved one constantly relapsing. See them go back to the streets Because that's what they're used to, or would rather be. I really miss you! And will always love u."
Cole's sister, Elite Noel, also confirmed the news on her Instagram Stories, writing that she was feeling the worst "pain ever to see my mama in a body bag on her birthday! My heart so fuckin broke."