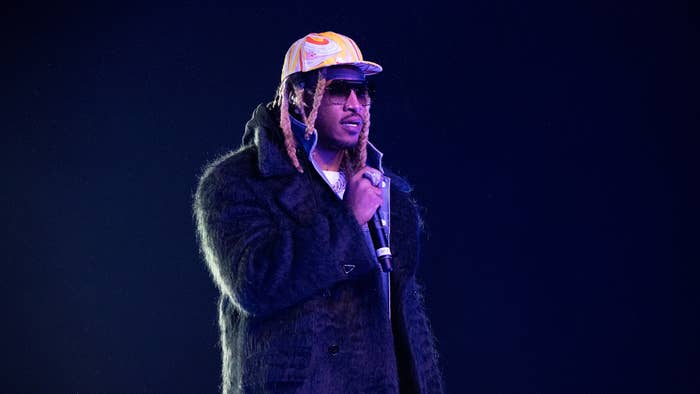 Just before the end of 2021, Future has hit another milestone and become the first artist to reach over 10 million followers on SoundCloud.
The Atlanta rapper, who has been had most-followed account on SoundCloud since at least this year according to RouteNote, hit the impressive follower figure this month. In a post on his Instagram Stories, Future acknowledged the achievement by resharing a post about it.
"Thank u," he wrote alongside a heart emoji. 
Future Hendrix has been active on SoundCloud for at least a decade at this point, and shared a variety of his defining mixtapes with DJ Esco on the platform.
Other artists with huge followings include Big Sean with over 9.5 million followers, and Wale, Pusha-T, and Big K.R.I.T., who all have over 8 million. Not even Lil Uzi Vert, an archetypal SoundCloud rapper with whom Future collaborated on 2020's Pluto x Baby Pluto, has a follower count that high on the platform. 
Earlier this month, Future got fans talking after he reposted a message of someone saying everyone in Atlanta firmly believes Hendrix would beat Jay-Z in a hypothetical Verzuz battle. "I Promise You, Errbody from Atlanta Feels Like Pluto Can Win A Verzuz Against Hov," said podcaster and ATL personality Big Bank DTE in a message that Future shared on his IG Stories.
Before that, Future tweeted a similar sentiment. "In the streets im bigger then jigga," he wrote. "Ima run me a B up easy." He also suggested he's the only artist who can get Kanye West "to pull up whenever wherever."