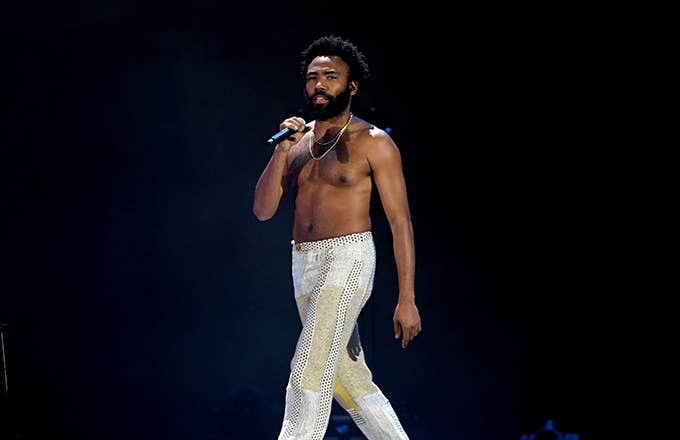 During a show as Childish Gambino last year, Donald Glover addressed the audience in a rare speech revealing that his father had passed just a few weeks prior. "I wanted to play him some of the new songs, but he didn't want to hear them because he was like, 'I know they'll be great,'" he told his audience. Glover again spoke about the loss of his father, and he also paid his respects to Nipsey Hussle and Mac Miller.
"I lost my dad this year, we lost Nipsey, we lost Mac," Glover said in his emotional speech. "What I'm starting to realize, all we really have is memories at the end of the day, that's all we are. All we are really is data. You pass onto your kids, you can pass it on to your friends, your family. The problem with us, millennials like everybody here we have so much data, like, we know what's going to happen."
The tearful Glover addressed his audience directly, reminding fans of their mortality. "There's a hundred thousand of you out here right now. There's a good chance that some of y'all—at least one of y'all—won't see next week. So what I'm saying is while you're here, while we're here, feel something and pass it on."
Just before breaking down in tears for a moment, he made sure to dedicate his next song to "everything we've lost and everything we stand to gain in the future." To huge cheers, he added, "The future is now and you guys are the future."
Coachella 2019 has seen a couple of high-profile musicians dedicate their performances to Nip and Mac, including Kid Cudi and Anderson .Paak.