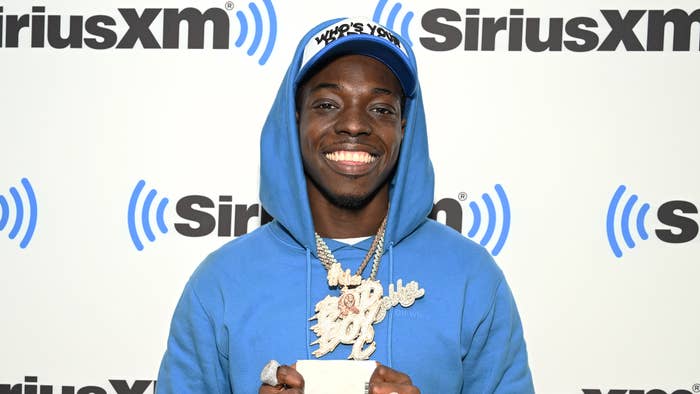 Bobby Shmurda has made his feelings on snitches abundantly clear in a freestyle he shared to his Instagram entitled "Rat N***as."
"Heard you snitchin' on all of your friends/Took a plea deal, left the streets real/But left your dog in that pen, n***a," he raps in the clip, without naming names. "That pain don't ever end/What they play back in that courtroom gonna play back in his head, n***a."
Additional bars include, "Man, fuck all y'all rap n***as/Most of y'all some rat n***as/All y'all chitchat, n***a."
The clip ends with a tease that a full song is "coming soon."
Shmurda famously took a plea deal so that his close collaborator Rowdy Rebel would serve less time behind bars.
While it's unclear if Shmurda is taking aim at anyone in particular with the clip, it comes amid extended media attention on the YSL RICO case involving Young Thug and many more. So far eight associates, including Gunna and Lil Duke, have taken plea deals. A number of people named in the case have refused to take such deals, most notably Thugger.
While some on social media haven't taken kindly to Gunna taking a plea deal, Thug's sister Dolly White defended the rapper and fought back against accusations he "ratted" on his friends. 
"Nothing that's going on is...helping my brother," she said. "So can y'all please stop that? Can y'all please stop? If y'all love Gunna, then y'all give him support. Like, what the fuck y'all over there doing? Y'all tripping."
The DS4EVER artist's attorney Steve Sadow also addressed the allegations, writing, "Gunna did not snitch to get out of jail. He has said nothing and is not cooperating. His plea statement cannot be used in court against any other defendant. So please stop spreading lies."