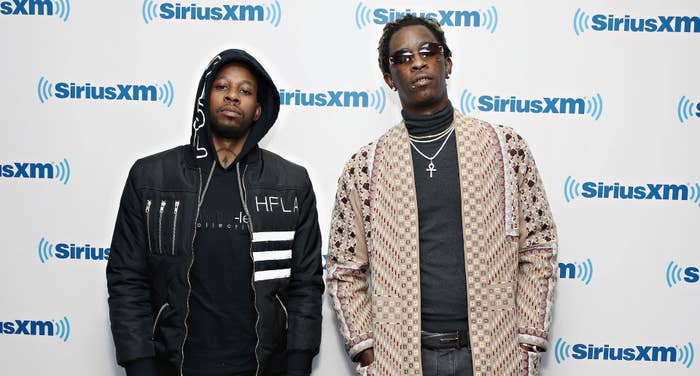 Days after Gunna entered into a plea deal in which he received a time-served, suspended sentence, YSL rappers Lil Duke and Slimelife Shawty have chosen to take the same path.
According to New York Times reporter Joe Coscarelli, YSL members Lil Duke and Slimelife Shawty have been released from jail after entering plea deals of their own.
"Like Gunna, Slimelife Shawty faced just one count: conspiracy to violate RICO the acts he was accused of—arguably the most tenuous in the indictment—were based only on lyrics, videos, clothing and social media chatter/threats," Coscarelli wrote on Twitter.
The YSL RICO trial—which involves Young Thug and Gunna, who were indicted on racketeering charges back in May—is scheduled to begin on Jan. 5, 2023.
A judge previously denied Fulton County District Attorney Fani Willis' request to delay the trial until March 2023, arguing that a postponement would "protect the rights" of the 28 defendants associated with the 56-count indictment since all of them "need to be tried together."
Thug, 31, has been charged with conspiracy to violate the RICO Act and participation in criminal street gang activity, while 29-year-old Gunna—who was detained two days after Thug—faces a charge of conspiring to violate RICO.