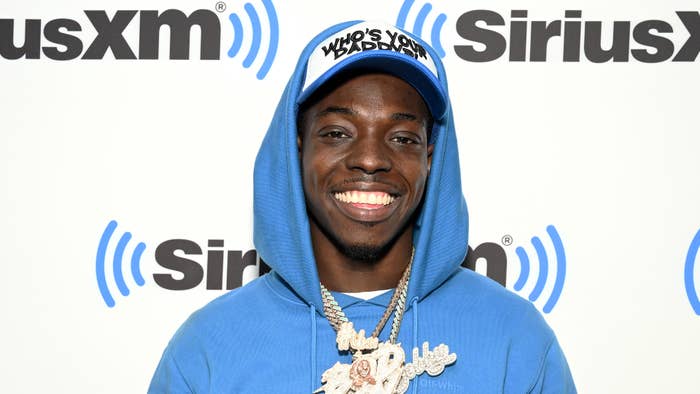 Bobby Shmurda appears to have responded to comments YoungBoy Never Broke Again and Blueface made on the latter's radio show.
"Gang bangers is blogging about Bobby Shmurda together," Shmurda joked in a post shared to his Instagram Stories, as seen below. "I ain't gon' respond to this n***a. This n***a is a reality star on TV show. There's no way, I'm too gangsta … you can't pay me a billion dollars to suck nobody's dick. You can't pay me a billion dollars to do nothing outside of my morals. Meaning, I can't talk about the next n***a for no money."
Shmurda appeared to be referring to Blueface and his reality series Crazy in Love, which follows him and his on-again off-again girlfriend Chrisean Rock.
"You ain't even strong enough to do this with me, bruh," YoungBoy said when Blueface asked about the Shmurda beef on YoungBoy's Never Broke Again Radio show on Amazon's App. "I'ma stay out your way, bruh. I'm going to stay the fuck out of your way. 'Cause I see you let these white people stuck you stupid-ass in jail and let you out and give you not one thing. And now you ready to kill somebody and go back to jail." 
Shmurda and YoungBoy have been going back-and-forth on social media for some time, with YoungBoy referring to Shmurda as a "slave." The pair also took aim at each other's business decisions and streaming numbers.