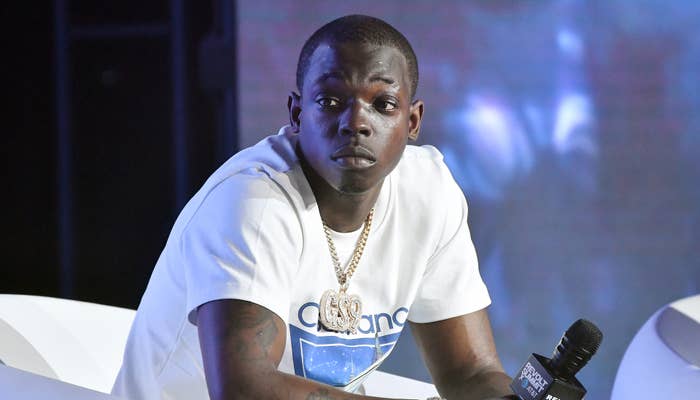 Bobby Shmurda has decided to refrain from having sex for the next 90 days.
On Sunday, which marked the first week of Shmurda's celibacy journey, the Brooklyn rapper took to Instagram to share the pros and cons of stepping back from sexual relations. 
"So, the pros and cons of celibacy: you get more money, you stack way more money but, you know, it's lonely at night," Bobby said.
"It's hard, it's very hard what I'm doing right now. I'm going through this celibacy, but you know sometimes — what's that," Shmurda asked his driver as R. Kelly's "Bump n' Grind" began playing through the car speakers.
"Hey, seven days of celibacy 83 days left," he captioned the clip.
Bobby's sexual relations have been a recurring topic of conversation for the Brooklyn rapper, who took to Twitter in November 2021 to proclaim he needed sex therapy, saying, "I need to be stopped."
The following month, Shmurda said in a Hot 97 interview that he started practicing celibacy for "like a month" after throwing away his old phone and buying a new device. 
"You can't be playing with people's feelings like that," he said of his decision to avoid having sex. "Real shit, everytime you feel you get mad or something…Listen, [it's] better than drugs, you know. Better than drugs and shooting people in the streets." 
Back in April, Bobby also tweeted that he wasn't going to have sex for six months after having the "worst day ever." 
He never got into specifics, aside from establishing a "new rule" in which he would no longer talk to girls with tongue piercings.