Bobby Shmurda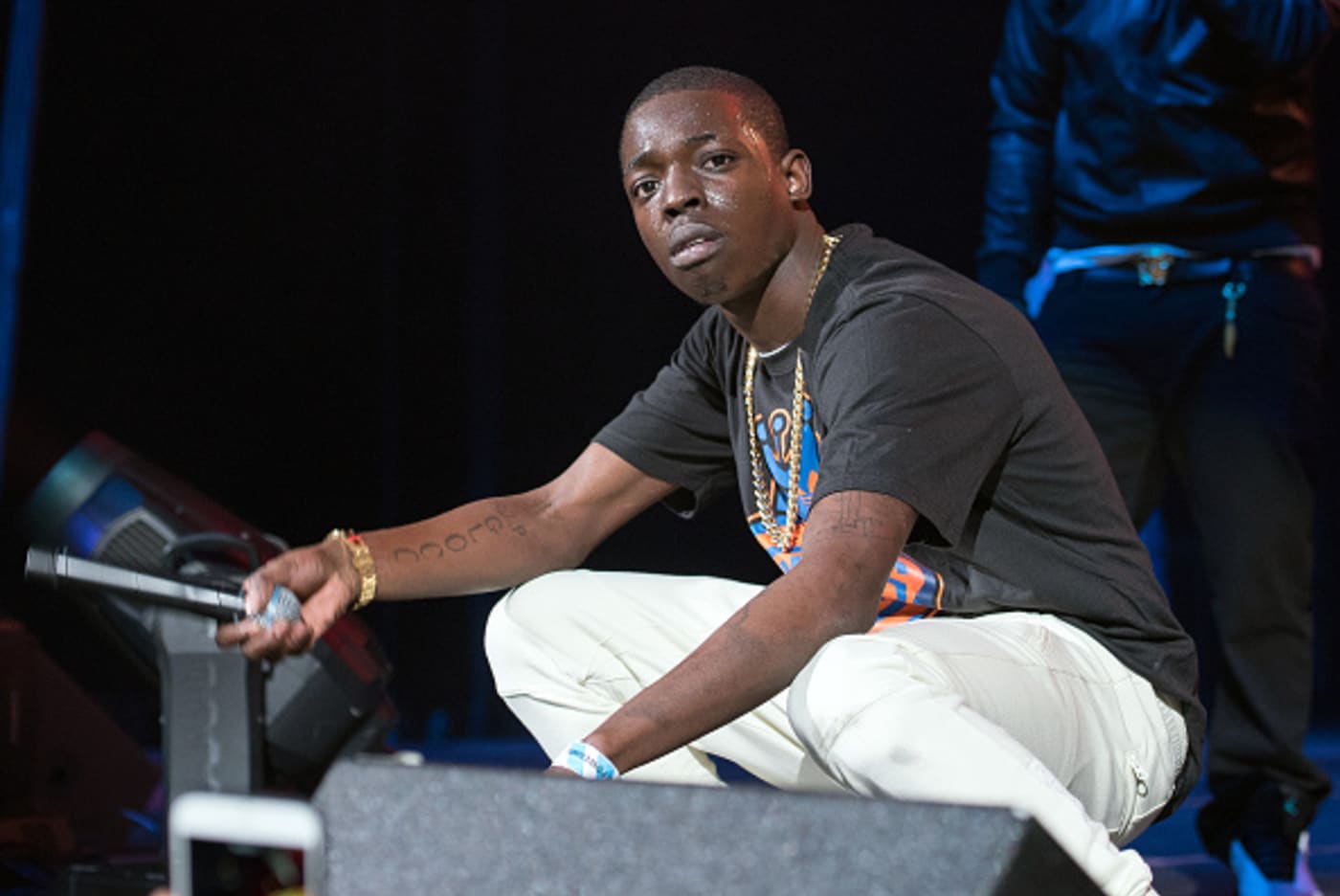 Bobby Shmurda tossed his New York Knicks fitted cap into the air in 2014 and the rest was history. Bobby, born Ackquille Jean Pollard, captured the country with his infectious personality, electric lyrics, and Brooklyn swagger. But what's truly astounding about Bobby Shmurda and his run is that he didn't even take rap seriously at first. Bobby told GQ that he didn't think he could make a living from music until the people around him said he could. His success owes in large part to his viral song "Hot N***a" and trademark Shmoney Dance. After it became a moment on Vine, the track took over the streets and the internet.
Bobby Shmurda would follow the success of "Hot N***a" with his next single, "Bobby Bitch," which led to his debut project, Shmurda She Wrote. But his initial run would be short-lived. In September 2014, Bobby was arrested for his alleged involvement with GS9, or the G Stone Crips, a Brooklyn gang, and was looking at eight to 25 years in prison. In 2016, Bobby pleaded guilty to one count of third-degree conspiracy and one count of weapons possession. He was sentenced to seven years in prison. 
All the while, Shmurda She Wrote reverberated through the streets. Soon after his conviction, the hashtag #FreeBobbyShmurda circulated across social media as his fans awaited his release. Though Bobby's catalog was limited, the Brooklyn drill movement he helped inspire kept his energy alive.
Bobby was conditionally released from prison on Feb. 23, 2021, and will serve the rest of his sentence under community supervision until Feb. 23, 2026, its maximum expiration date. Upon his release, Bobby received a king's welcome, with Migos member Quavo flying him home on a private jet. Now, with Brooklyn rap gaining momentum, the stage is set for the next arc in his story and career.