Adele Opens Up About Divorce, Weight Loss, and Why 'Beyoncé Definitely Should Have Won' Album of the Year Grammy
With Adele's long-awaited comeback finally on the horizon, the British singer-songwriter opened up in cover stories for both 'Vogue' and 'British Vogue.'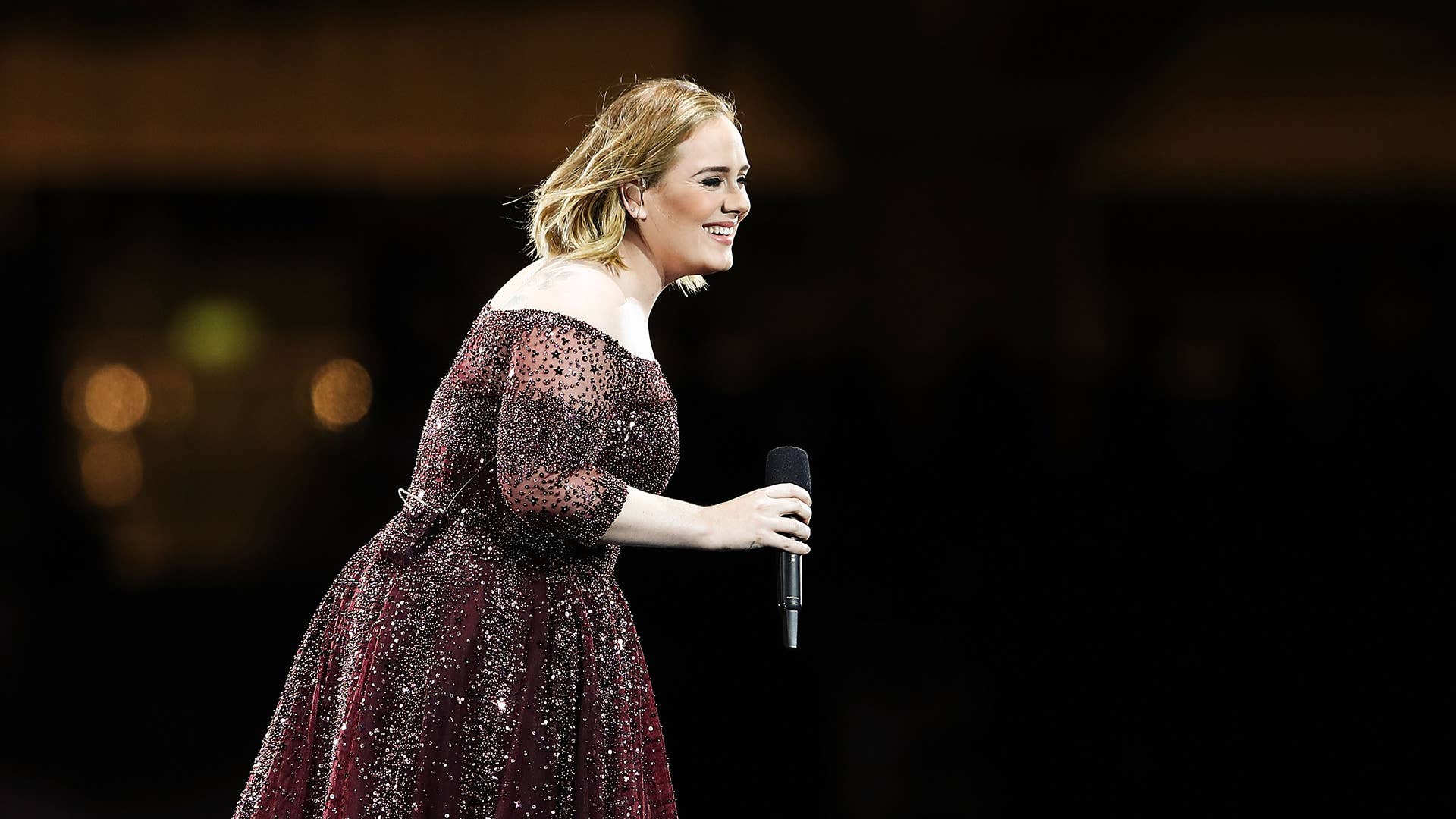 Getty
Image via Getty/Cameron Spencer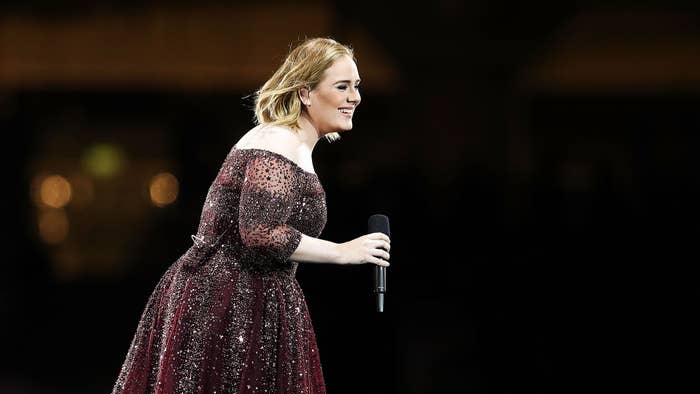 With Adele's long-awaited comeback finally on the horizon, the singer-songwriter opened up about her divorce and much more in a cover story for British Vogue. Writer Giles Hattersley notes the artist "hasn't spoken to a journalist since 2016," the year after her monumental 25 album arrived.
Adele filed for divorce from Simon Konecki in 2019, finalizing the process in March of this year. The 33-year-old's new album 30 is expected to broach the topic, and she got candid about how the split impacted her relationship with her and Konecki's young son Angelo James.
"My son has had a lot of questions. Really good questions, really innocent questions, that I just don't have an answer for. … 'Why can't you still live together?'" she said. "I just felt like I wanted to explain to him, through this record, when he's in his twenties or thirties, who I am and why I voluntarily chose to dismantle his entire life in the pursuit of my own happiness. It made him really unhappy sometimes. And that's a real wound for me that I don't know if I'll ever be able to heal."
She also elaborated on why she chose to end her marriage, saying it was more of a drifting apart situation than anything headline-grabbing. "It just wasn't right for me any more," she said. "Nothing bad happened or anything like that." 
Adele has made it clear she doesn't tolerate bullshit before, and was quick to fight back against the common misogynistic narrative that a divorced woman is "spinning out of control."
"Like, 'Oh she must be crackers. She must've decided she wants to be a ho.' Because what is a woman without a husband?" Adele said. "It's bullshit."
As for her new relationship, she confirmed that she's been dating Rich Paul since earlier this year. "Yes, we're together," she said. "We're very happy. … He's great. He's so fuckng funny. He's so smart, you know."
The "Hello" singer famously keeps her private life out of the public eye, and when she posted a photo in May 2020 she surprised her fans with her weight loss. "I think one of the reasons people lost the plot was because actually, it was over a two-year period," she said. After keeping to herself for at least two years she had lost 100 lbs, explaining that exercise was a means to help deal with anxiety.
"Working out, I would just feel better," she said. "It was never about losing weight, it was always about becoming strong and giving myself as much time every day without my phone. I got quite addicted to it. I work out two or three times a day." As for her routine, she added that she does weights in the morning, boxing or hiking in the afternoon, and cardio at night. "I was basically unemployed when I was doing it, and I do it with trainers," she said. "It's not doable for a lot of people."
Circling back to the reaction around her body image, she insisted, "I did it for myself and not anyone else." She thinks people were "shocked" because at no point did she share her "journey," which might appear common in the social media age of "documenting everything."
"People have been talking about my body for 12 years. They used to talk about it before I lost weight. But yeah, whatever, I don't care," Adele said. "You don't need to be overweight to be body positive, you can be any shape or size." 
With her album on the way, the story also briefly teases a few elements to expect. There are no big-name guest features when it comes to vocals, which is perhaps wise considering few singers could match Adele, but there are a number of interesting names behind the scenes. Pop producer Max Martin, London producer Inflo, and Black Panther composer/Donald Glover go-to Ludwig Göransson all worked on the album.
In what could be considered a massive flex, Adele also appeared on the cover of the American edition of Vogue for a separate profile. In Abby Aguirre's piece, the artist said she doesn't think she deserved to win Album of the Year for 25 at the 2017 Grammys, and that Beyoncé's Lemonade should have taken home the award instead.
"My personal opinion is that Beyoncé definitely should have won," Adele said. "I just got this feeling: I fucking won it. I got overwhelmed, with, like, I will have to go and tell her how much her record means to me." After winning the award, she went to Beyoncé's dressing room and was initially unable to express just how much Lemonade meant to her. She burst into tears before paying Queen Bey a second visit.
"I just said to her, like, the way that the Grammys works, and the people who control it at the very, very top—they don't know what a visual album is," she elaborated. "They don't want to support the way that she's moving things forward with her releases and the things that she's talking about. … For my friends who are women of color, it was such a huge acknowledgment for them, of the sort of undermined grief that they go through. For her to nail that on the head, and also bring in the entire globe? I was like, 'This album is my album, she just knows what I'm going through.' That album was not written for me. But yet I could still feel like, this is the biggest gift."