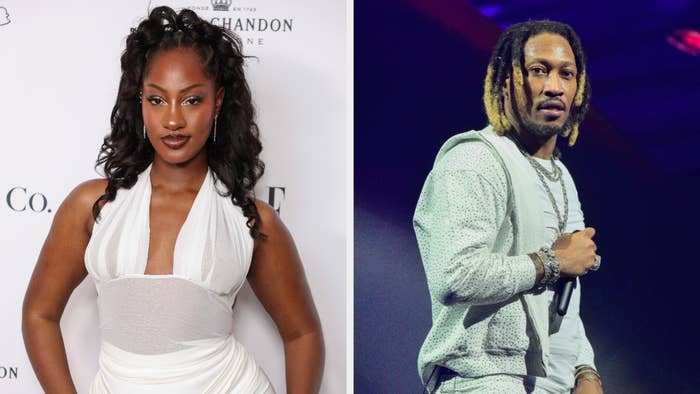 Tems appears to be responding to the rumors that she's pregnant with Future's child.
The pair, who collaborated on the 2022 track "Wait For U" with Drake, have had rumors floating that Tems, 28, is expecting a child with the "Mask Off" rapper, 39, after a video circulated online of the Nigerian singer with a presumed baby bump. So far, nothing has been confirmed.
Now the 27-year-old singer-songwriter appears to be responding to the speculation. "In conclusion, you people are all mad!!!" wrote Tems on X (formerly known as Twitter). As of Friday, Future has yet to publicly respond to the rumor.
However, naturally, people on social media have had much to say regarding the speculation.
Back in August, Tems opened up to Kendrick Lamar about navigating the pressures of success. In a conversation with Lamar, released by Interview magazine, the Oscar-nominated singer speaks candidly about her creative process and the importance of "trusting yourself."
In May 2022, Future's "Wait For U" featuring Drake and Tems debuted at No. 1 on Billboard Hot 100 in its first week out. The track marked the 27-year-old's first No. 1 on the chart, Future's second, and Drake's 10th.