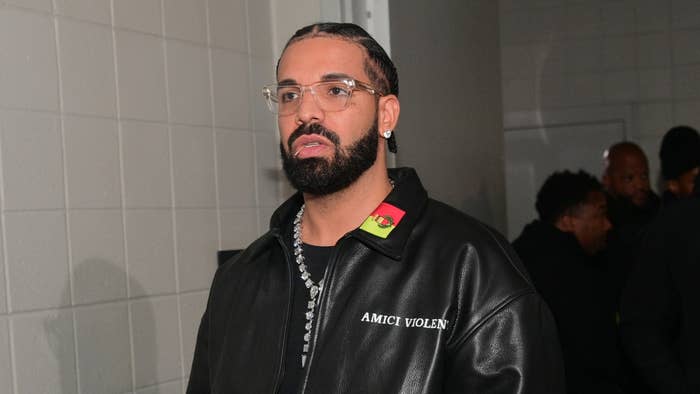 Drake got some new ink and showed it off in his hometown.
On Friday night, the rapper rolled up to Canadian TV personality's Tyrone "T-rex" Edwards' Nostalgia Party where special guests like Fat Joe took the stage to perform classic hits like "Make it Rain" and "What's Luv?"
During the festivities, photographer Brent Kore snapped a closeup shot of the 6 God with a blink-and-you-miss-it tattoo above his right eyebrow that reads, "miskeen."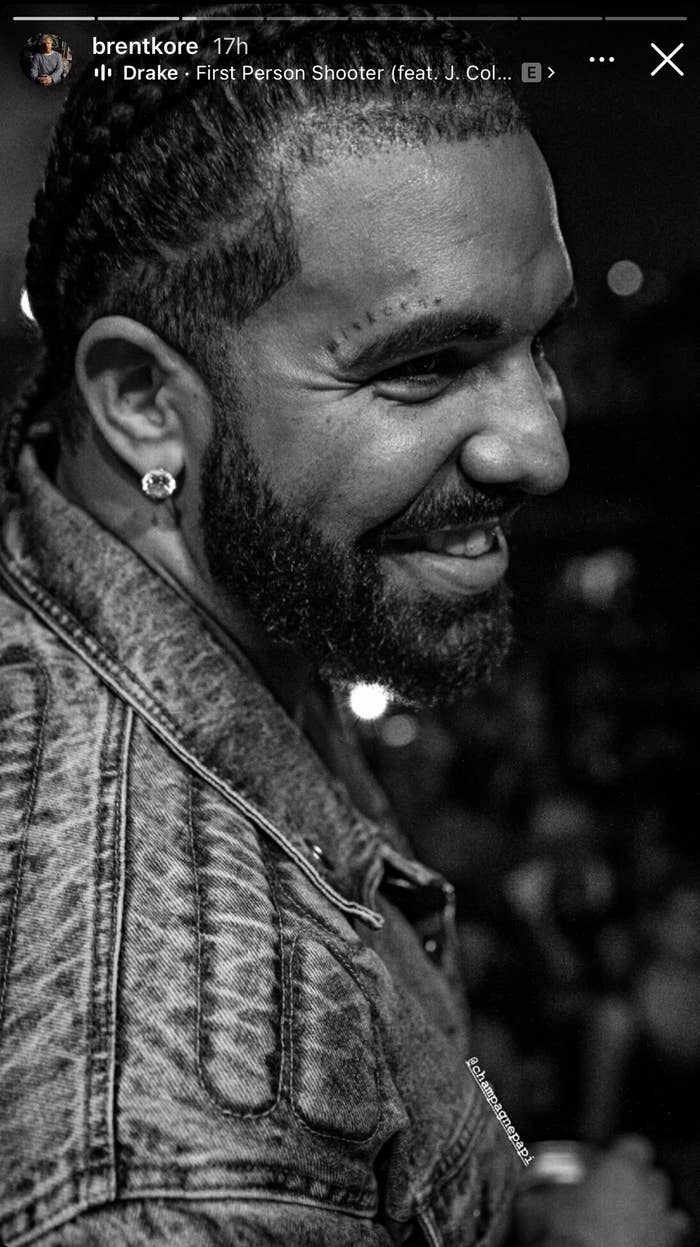 Although it's unclear what "miskeen" means to Drake, it's a sympathetic term used in both Arabic and Amharic, an Ethiopian Semitic language. The word is also considered to be Toronto slang, according to the University of Toronto Magazine it means "a pathetic person or situation."
This isn't the For All the Dogs rapper's first face tattoo either. Last year, he got the initials "S.G." inked under his left eye in honor of his mother, Sandra Gale.
Drake couldn't wrap up the night without getting into some nostalgia himself. He hit the stage to guide the crowd into a sing-a-long of Whitney Houston's "I Will Always Love You."