UPDATE 7/25/18: "Everything I say is a joke," Shiggy, who previously said/joked that he wouldn't be in Drake's upcoming "In My Feelings" video, told fans in an Instagram Story update Tuesday night. Hmm.
See original story below.
Shiggy's "In My Feelings" dance challenge is easily the driving force behind Drake'srecord-breakingScorpion cut and two-time No. 1 hit song. Drizzy even recognized as much, and thanked the social media star for the boost. Still, it looks like Shiggy is getting left out of the visuals for "In My Feelings," according to his recent Instagram story.
Shiggy responded "NAHH SMH" when he was asked by another user if he'd be in Drake's forthcoming video. It's not specified which video, but it's probably safe to assume he means "In My Feelings." Some, if not all of the video has was shot down in New Orleans earlier this month.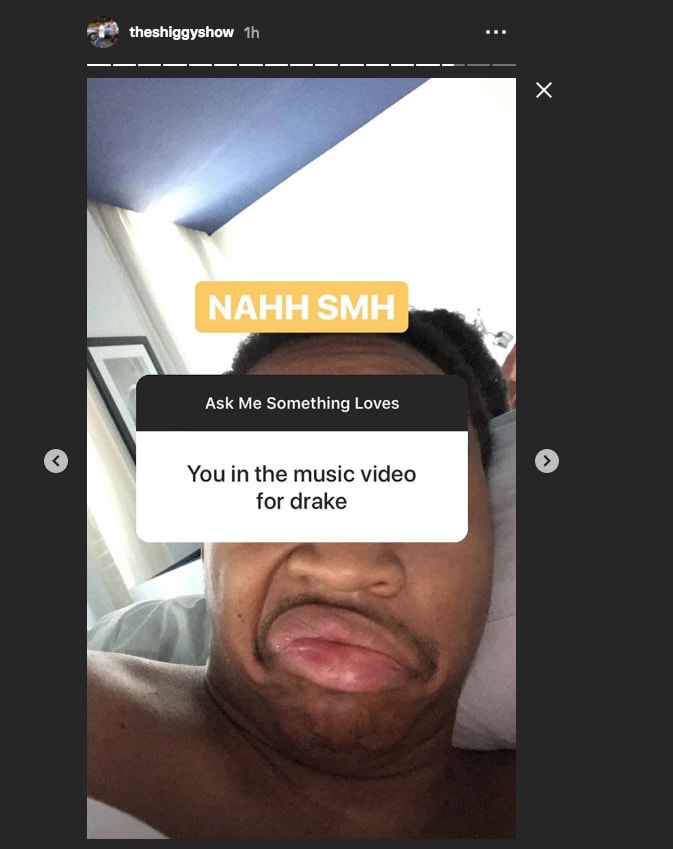 He also used his Instagram story to address the increasing safety risk of his dance challenge. For some reason, a few choreographed moves evolved into people getting out of moving vehicles, and Shiggy set the record straight that that's not what this whole dance challenge is about. "#InMyFeelingsChallenge is not about getting out of a moving car!" he wrote.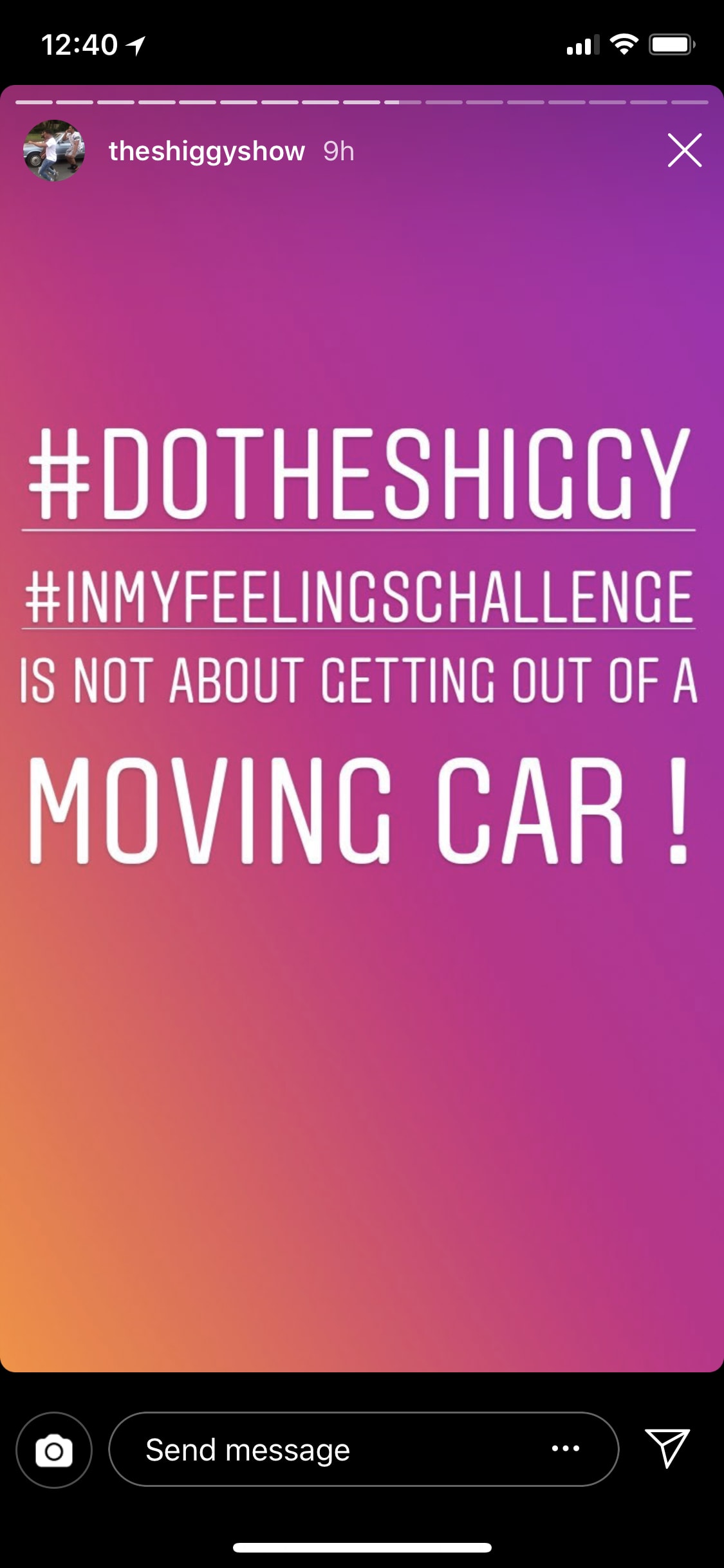 Sadly, it's not just a few wild grammers responsible for the chaos. The trend is so big that the National Transportation Safety Board issued a statement begging people to stop hopping out of their cars to sing about Kiki.
"Motor vehicle crashes are the leading cause of death in the U.S. Hopping out of a moving vehicle or jumping into lanes of traffic to show your dance moves is foolish and dangerous – to you and those around you," said Nicholas Worrell, Chief of Safety Advocacy at the National Transportation Safety Board, per The Blast. "There's a time and place for everything, but our nation's highways and roadways are no place for the #InMyFeelings challenge."
Smh, y'all stay buckled up.