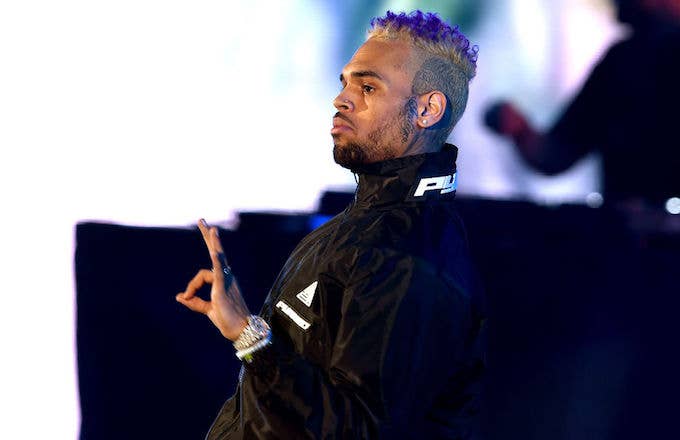 2018 isn't going down without a fight, and it's taking Chris Brown with it. The 29-year-old singer is facing two charges over his pet monkey Fiji.
You may have seen Fiji on Brown's Instagram or other social media accounts. The capuchin monkey also made an appearance last year with the singer's then-3-year-old daughter Royalty, and people were pissed.
Now, according to TMZ, the Los Angeles City Attorney is charging Brown with two counts of having a restricted species without a permit. The charges carry a maximum 6-month jail sentence.  
The case came about after folks decided to notify the California Department of Fish and Wildlife, which then launched an investigation. Brown has reportedly already surrendered the pet, after authorities got a search warrant to raid his home. He's due in court to face the charges on Feb. 6.
Brown is far from the only artist who has ever dabbled in exotic pets. Swae Lee also has a pet monkey, and so does French Montana. 
Chris Brown faced other legal issues this year involving an alleged rape at his house in February 2017. His friend is being investigated following allegations of assault, sexual battery, gender violence, hate violence, and intentional infliction of emotional distress from an anonymous woman represented by celebrity lawyer Gloria Allred. Brown's lawyer previously called the ongoing case a $17 million shakedown.