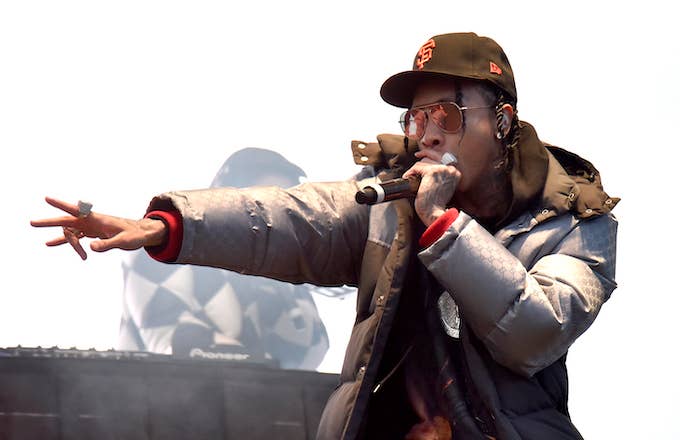 Tyga took to Twitter to fire back at Soulja Boy. He also provided receipts. 
Shortly after Soulja made headlines for repeatedly saying he, not Tyga, had the biggest comeback of 2018, the Compton rapper posted a side by side comparison of both artists' Spotify streaming numbers. The images show that Tyga garnered a staggering 884 million streams on the platform in 2018 while Soulja received 98 million streams. 
A few hours later, Soulja responded by reiterating some recent points he's made:
Despite the rivalry, it doesn't seem like there's too much bad blood between the two rappers. During his now viral Breakfast Clubinterview, Soulja said that he'd be down for a collab. "I love Tyga," Soulja said. "I can't wait to do a record with him but, at the same time, you ain't have no biggest comeback, bruh."