Cardi B and Rah Ali Get Into Heated Twitter Exchange
Cardi called out the radio host for allegedly spreading lies about her.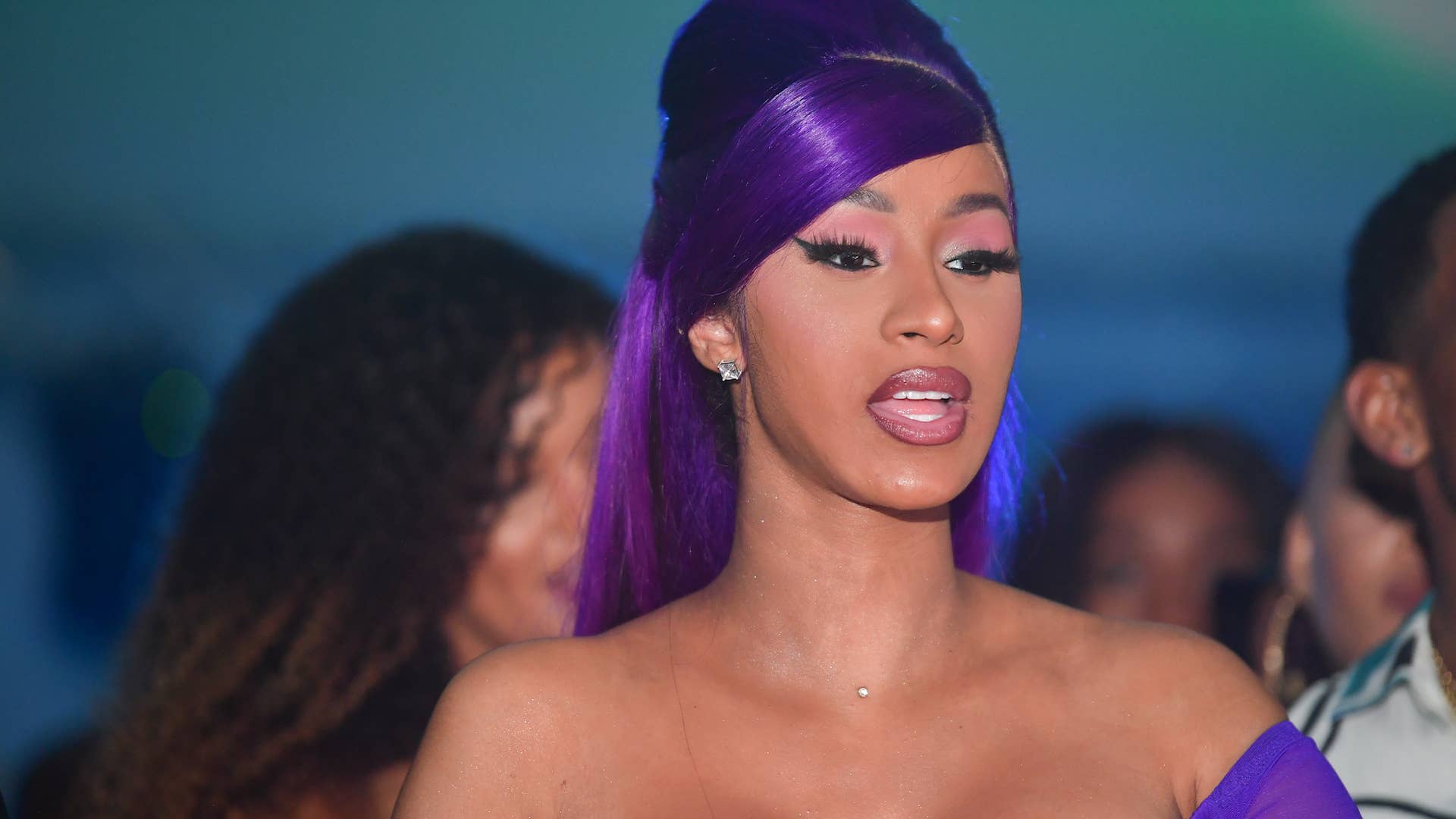 Getty
MIAMI, FL - FEBRUARY 02: Cardi B attends The Big Game Weekend at The Dome Miami on February 2, 2020 in Miami, Florida.(Photo by Prince Williams/Wireimage)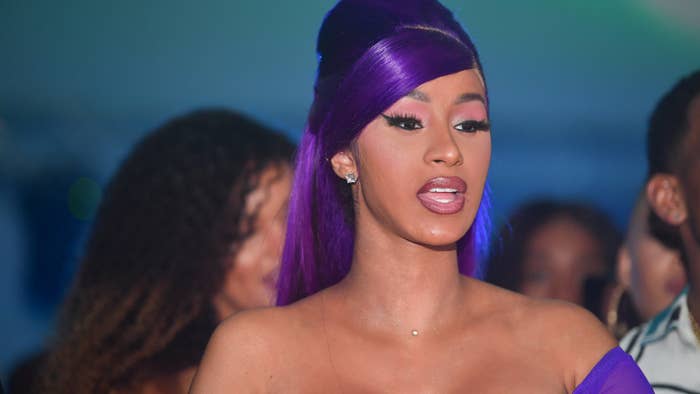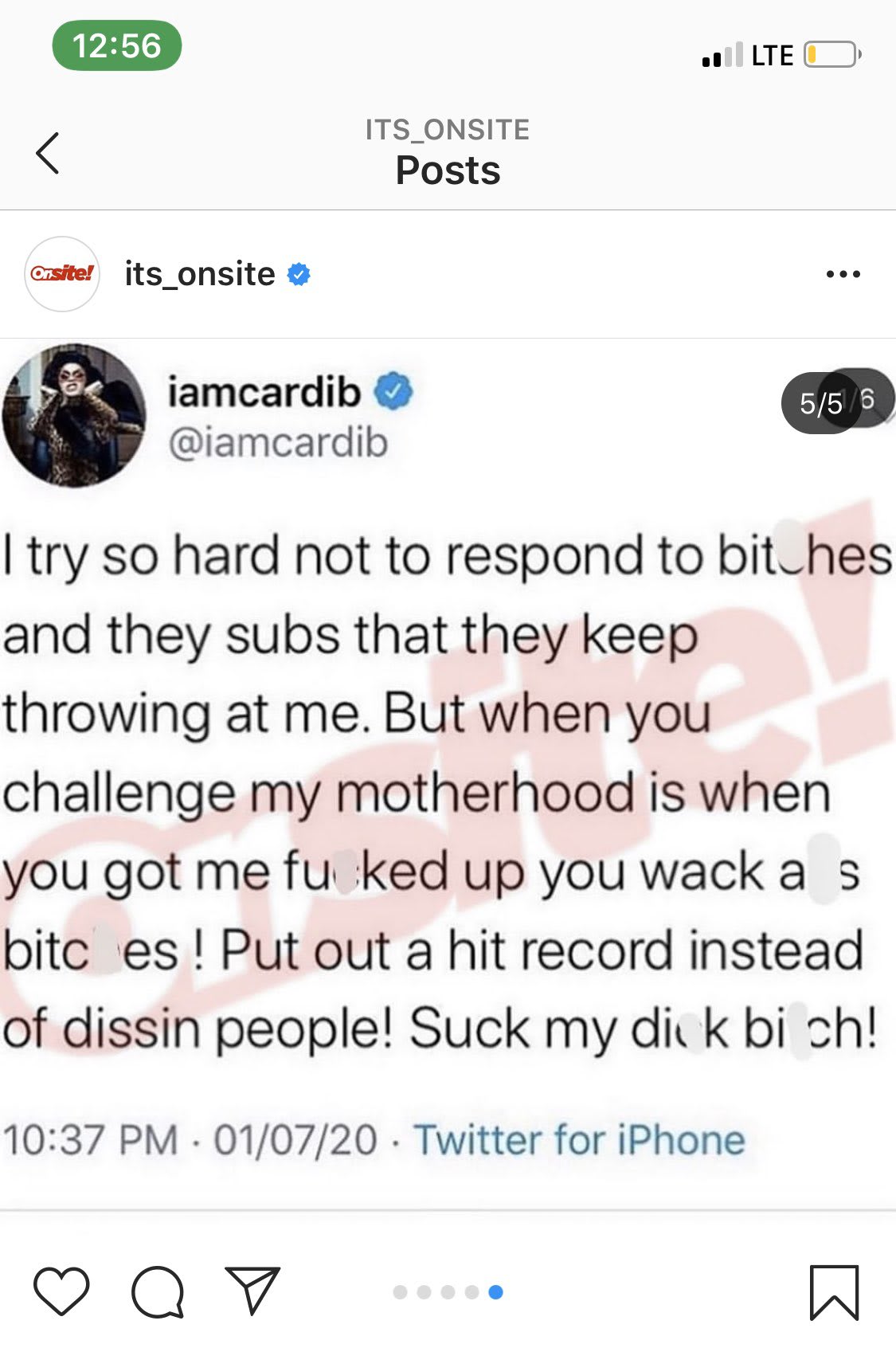 Ali—who was associated with Cardi's most prominent foe, Nick Minaj—caught wind of Cardi's complaint and decided to call her out. Ali accused the rapper of "sneak dissing," before referencing Offset's history of infidelity. 
Cardi wasn't having it, and threatened to expose Ali's own relationship.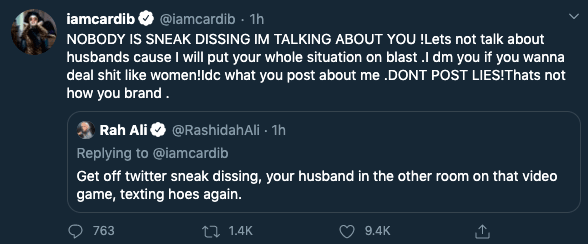 Before insisting her marriage was "solid," Ali decided to take a shot at Cardi's good friend Star Brim. Ali and Star have exchanged a number of shots since 2018, after Cardi and Nicki's highly publicized altercation at New York Fashion Week. It's rumored that Ali was the one who hit Cardi on the head during the confrontation, leaving the Bronx rapper with a knot.
Cardi went on to say she sent Ali a direct message so they could "settle it like women." But since she hadn't received a response, she concluded Ali was just stirring up drama for the publicity.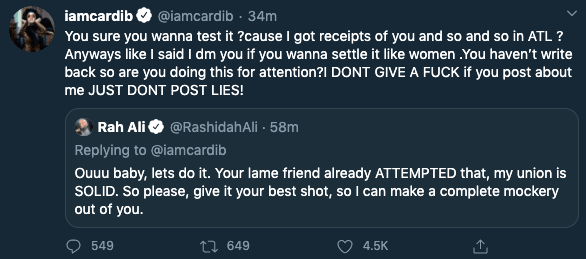 Ali didn't address Cardi's claims about the unanswered DMs, and simply replied: "Girl shut up."
Cardi deleted her tweets shortly after.
There have been many questions surrounding Ali's relationship with Nicki over the past year. Though the two were said to have been close, fans noticed they unfollowed each other on Instagram last May, igniting rumors of some kind of fallout. It's still unclear where the women's relationship stands.