Sometimes waiting until the last minute has its benefits.
Thursday, we learned that Tyler, the Creator is selling official IGOR Halloween costumes. The costume collection follows the release of Golf Wang's Spring/Summer 2019 run and gives fans three options for rocking the IGOR look later this month.
The famous cotton/poly/spandex suit is available in three colorways—powder blue, highlighter, and pink—and is complemented with a wig. Procuring the look-completing glasses, meanwhile, is entirely up to you.
Take a closer look below: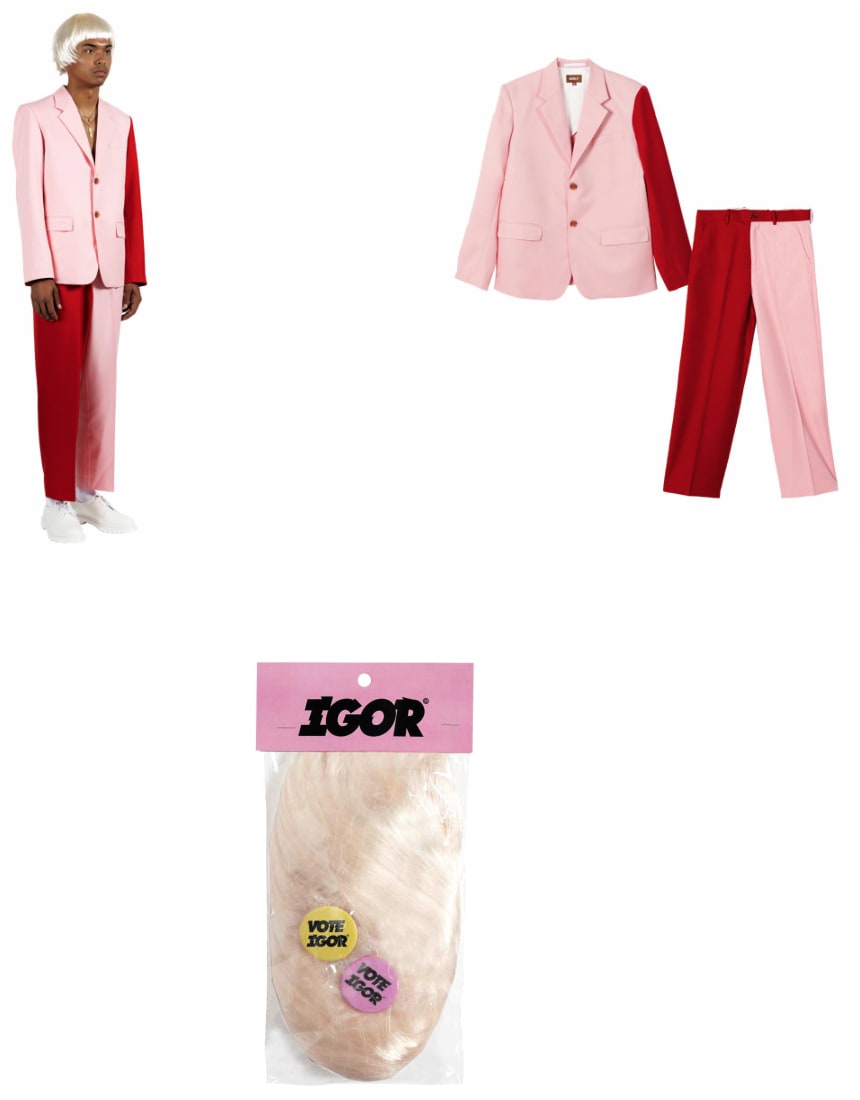 The costumes will be available via the Golf Wang site starting at 12 p.m. PT/3 p.m. ET Thursday. Get the link ready here. It costs $200 for the Igor suit and $30 for the Igor wig.
Tyler went deep on the sessions that ultimately resulted in the excellent IGOR album during a recent podcast interview with Rick Rubin. Addressing his preferred method of music discussion, Tyler explained why he asks fans to get specific when speaking on what the enjoy about a particular piece.
"I want you to articulate what you like about it," Tyler said on the Broken Record podcast earlier this month. "Don't just say 'I like it.' No. Hone in on what you like about it because, if you figure out specifically what you like about something, that'll help you understand other shit that you like and then weed out the shit that you don't and find other shit."
Tyler just dropped the video for "I Think," which you can watch below. He says its "a fraction of the video."