Nicki Minaj's Boyfriend Kenneth Petty Gets 'Onika' Tattooed on His Neck
Looks like things are getting serious.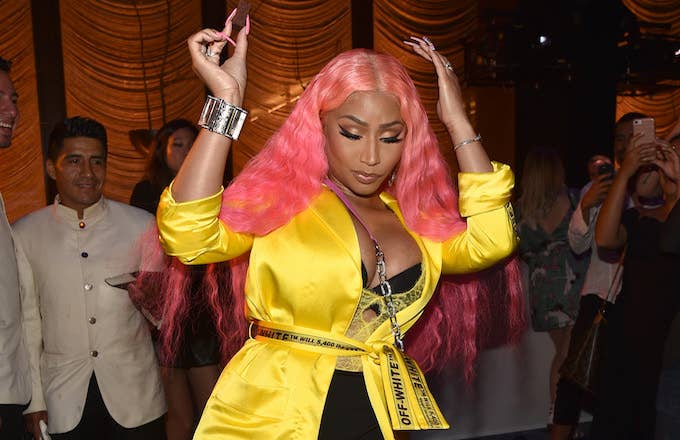 Getty
NEW YORK, NY - SEPTEMBER 05: Nicki Minaj attends as E!, ELLE & IMG celebrate the Kick-Off To NYFW: The Shows at The Pool on September 5, 2018 in New York City. (Photo by Bryan Bedder/Getty Images for IMG)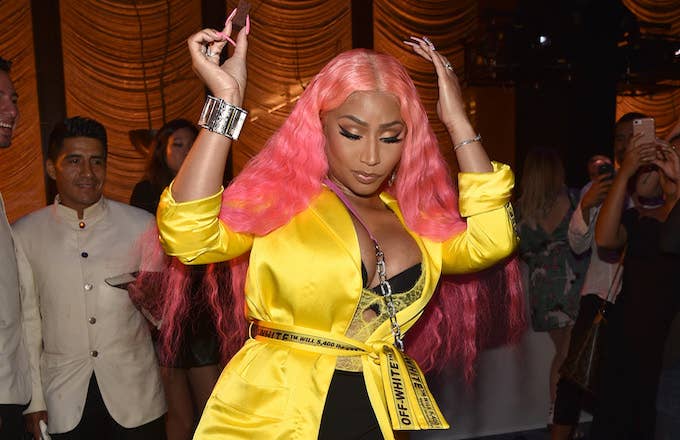 Looks like things are getting serious between Nicki Minaj and her boo Kenneth Petty.
Nicki took to IG to show that Petty got a tattoo of her first name, Onika, on his neck. "Did your tat hurt," Nicki asks in the video. "Naw, not at all," he responds. It was the first time Petty got a tat. 
Check it out below.
Nicki has been criticized over getting with Petty, who has a long rap sheet. Petty was convicted on manslaughter and first-degree attempted rape charges and spent multiple years in jail. Nicki quickly responded to the criticism on social media. "He was 15, she was 16 ... in a relationship," Nicki said of the attempted rape conviction. "But go awf, internet. y'all can't run my life. Y'all can't even run y'all own life. Thank you boo."
Safaree Samuels, who used to be in a relationship with Nicki, previously had a tattoo of the rapper. He eventually covered it up after the two split.