Premiere: Stream Ralo's New Project 'Conspiracy' f/ Shy Glizzy, Young Scooter, and More
Even after experiencing an adverse series of months, Ralo refuses to let incarceration prevent him from releasing music.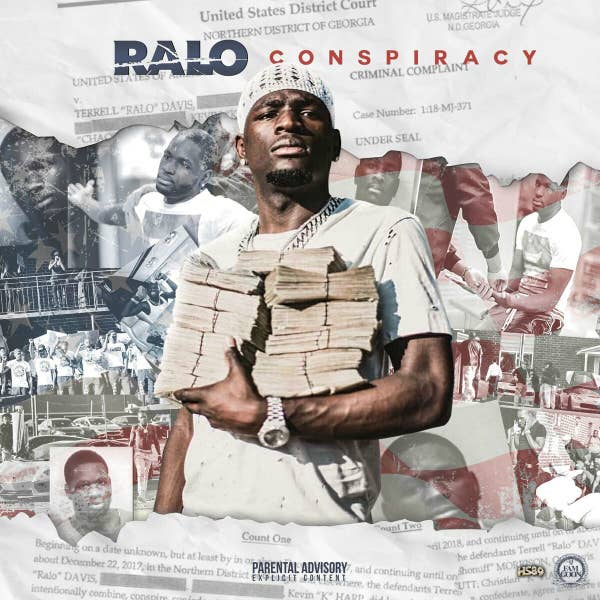 Publicist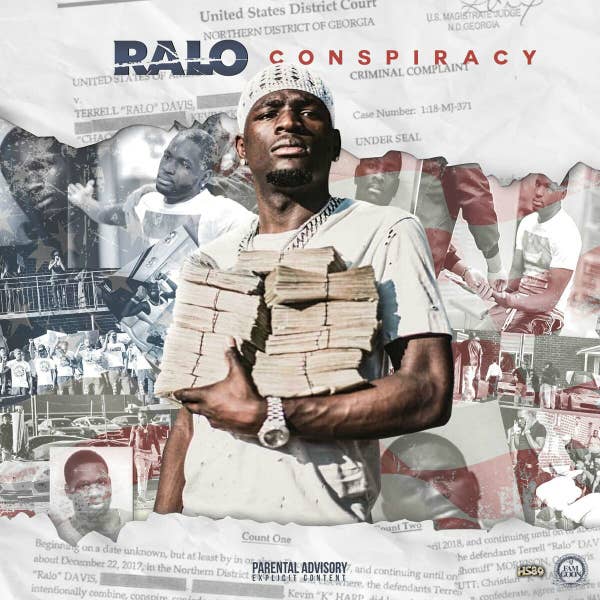 After building momentum by collaborating with artists like Gucci Mane, Lil Uzi Vert, and Young Thug, Ralo was positioned to become an Atlanta staple. And while a pending conspiracy to distribute marijuana charge and time behind bars has stalled his trajectory, he has refused to let his unfavorable circumstances hinder his mission to bless his fans with music. 
His new project, Conspiracy, features 12 songs, directly referring to his modus operandi: "12 can't stop shit." The opening track, "Rich Black Man," sets the temperature of the project, as he acknowledges the adversities faced as a black man in America. Conversely, cuts like "I'm Just Trying to Live" serve as a declaration to remain positive and prosper in the face of said adversity.
"I decided to drop this project now because I wanted to have a project in the streets before I got out of jail," Ralo told Complex. "This project speaks a lot about my current situation. I made these songs leading up to my arrest and I want people to hear my side of the story. It's a very authentic project, and it speaks for a lot of people that are currently in and have been in my situation."
Features on Conspiracy include YFN Lucci, Shy Glizzy, and Young Scooter, while production is handled by Twysted Genius, Murille, and The Avengers, to name a few.
Though Ralo's bond has already been denied twice, there is a chance that his freedom can become attainable in the near future. A law was proposed to the House and Senate of Representatives, which calls for the decriminalization of marijuana at a federal level. This law, which will be decided in November, would ultimately dissolve his current legal charges, resulting in his release. 
"I'm currently feeling blessed. God has sent me so many blessings within this past week. He has been answering all of my prayers and he is guiding me out of situations that I thought I wouldn't be able to get out of," he explained. "A couple weeks ago I was preparing to spend the next few years of my life in prison, but as of now my lawyer believes that I will only be doing a couple more months. I would like to tell people that there's a law (The Marijuana Justice Act) that isn't getting enough attention and we need to speak out on it. This law decriminalizes marijuana on a federal level and we need people to start calling their Senators and State representatives to get this bill passed. This bill can help a lot of people get out of jail and back to their loved ones."
Stream Ralo's Conspiracy below. The project will be available for purchase/on streaming services Friday (Oct. 12).