Quavo Initiates 'DJ Takeoff Challenge' With Chain Giveaway
The rapper encouraged fans to submit their own videos using the hashtag #DJTakeoff Challenge. Quavo said he will reward a participant with a Huncho Gang chain.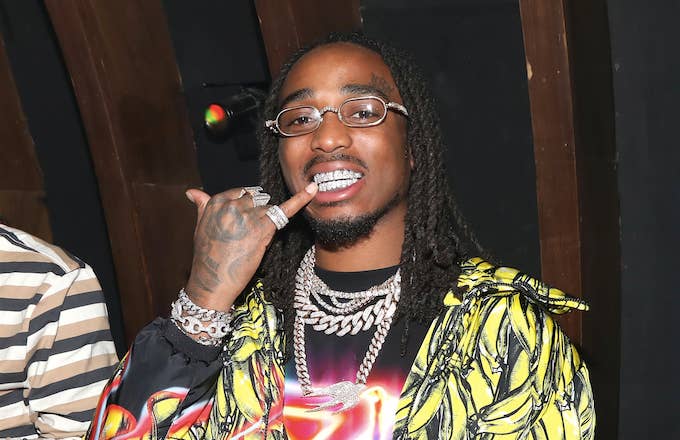 Getty
Image via Getty/Jerritt Clark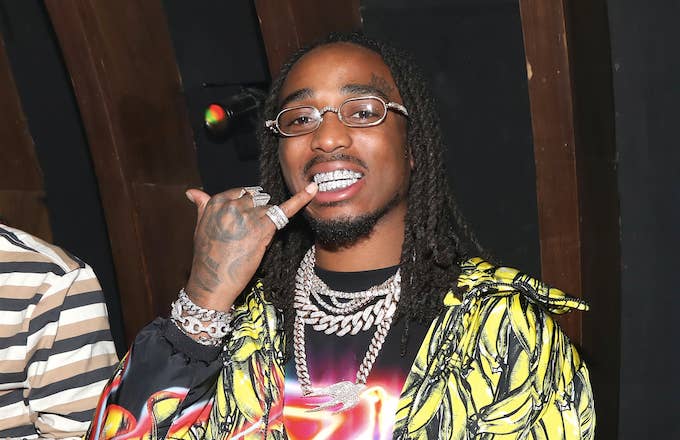 Just when we thought Quavo's "Lose It" couldn't get any better, Takeoff got behind the turntable and turned the track into a bona fide banger. Quavo was apparently a fan of the remix, so much so that he decided to promote the Lil Baby-assisted cut with a new online challenge.
Quavo posted a clip of Takeoff's "Lose It" rendition, encouraging his followers to share their own videos bopping to the song using the hashtag #DJTakeoffChallenge. The Migos rapper told fans he would take a look at the submissions, and the person with the best video would receive Huncho Gang chain created by Johnny Dang & Co.
And you already know the videos have been pouring in.
"Lose It" is a standout track from Quavo's debut solo album, Quavo Huncho, which arrived last Friday. The 19-song project included appearances by Drake, Travis Scott, Madonna, Cardi B, and Kid Cudi, as well as Takeoff and Offset.
Less than a week after the album dropped, Quavo confirmed Migos' next full-length project would release in the upcoming months.
"We'll be at the top of 2019," he told the Associated Press. "We're going to hit them with Culture III."
Stay tuned as more information about the project becomes available.