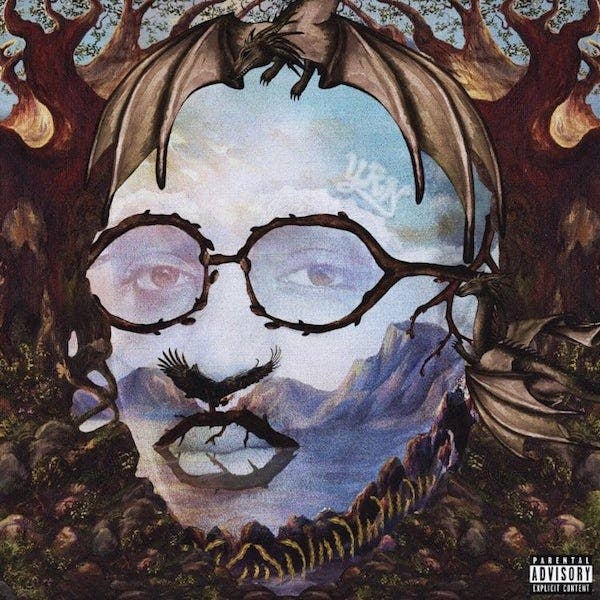 After gaining success as Migos' de facto frontman over the years, Quavo has finally delivered his debut solo effort Quavo Huncho. And he used DJ Khaled's We the Best Radio as the vehicle.
"I'm going to tell you this, right. I've listened to it 700 times. And I'm in the studio as we speak, I'm being honest, my engineer is with me. We've been listening. Not only is it an amazing, incredible album," Khaled told Zane Lowe hours before Quavo Huncho's debut. "I'm used to hearing Quavo on an album or on a feature and it's always so great. Now I'm hearing a whole album and he just has a sound and then the people he put on the album... you seen that paper he tweeted, right? Drake... he's one of my favorite artists. He's on the album."
The Atlanta rapper has teased the project for a while now with promotional singles like "Lambtalk", Bubblegum", and "Workin' Me." Nearly two weeks ago, Quavo hit up Instagram with a list of the album's potential guest artists, which included Cardi B, Kid Cudi, Lil Baby, and his fellow Migos members.
Shortly after whisper of Quavo's solo project began swirling, many fans expressed their concerns over the trio's possible demise. Quavo has consistently denied the rumors, insisting he, Takeoff, and Offset had no intention of parting ways.
"It's like we're all painting a different picture, and we all hear different sounds and see different pictures and got different visions," he told Billboard at this week's American Music Awards, "So we all just get a chance to get that off on this album and we'll be back for Culture III."
You can listen to Quavo Hunchohere on Khaled's We the Best Radio via Beats 1. The full album also during the show; stream it below and listen on iTunes. The release will be followed by an album-listening experience called Huncho Reality. Potential viewers will have to download the WAV app and tune-in at 2 a.m. EST/11 p.m. PST.
Takeoff's solo project will arrive "soon," according to the rapper's mother, Latabia Woodward.