Hear the Full Version of Jaden Smith and Will Smith's "Icon" Reggaeton Remix f/ Nicky Jam
Weeks after Jaden Smith dropped the music video to his reggaeton collaboration with Nicky Jam on "Icon," his dad, Will Smith, has hopped on the track, rapping in both English and Spanish.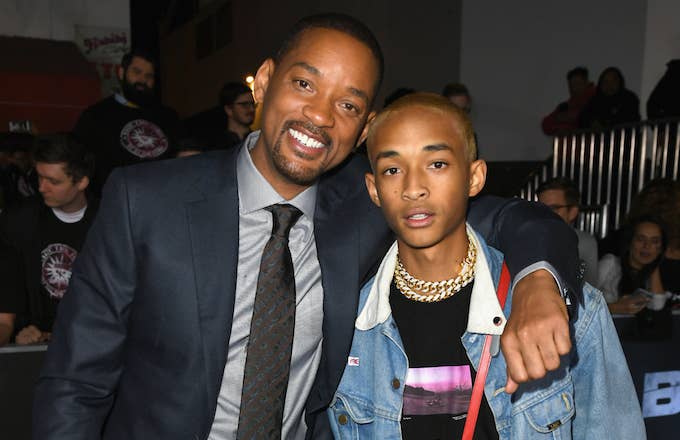 Getty
Image via Getty/Kevin Winter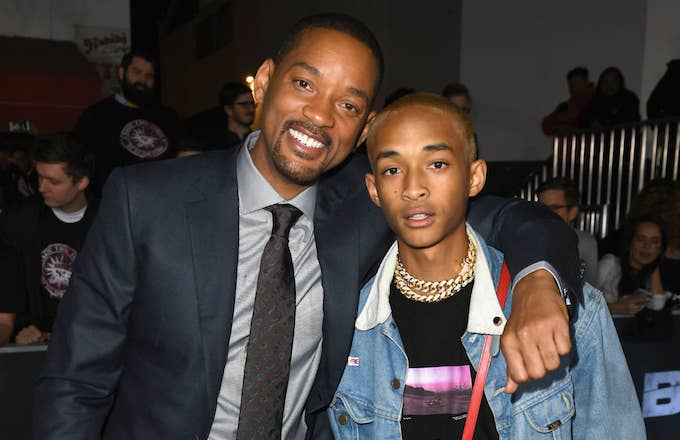 Last week, Will Smith went viral yet again with an Instagram video teasing his contribution to the reggaeton remix of his son, Jaden Smith's, "Icon" featuring Nicky Jam. The music video for the collaboration was released at the end of May,  and at the time, Nicky revealed Will himself was responsible for the link between him and Jaden that resulted in the remix. Now the full version of the Jaden Smith x Nicky Jam x Will Smith collab has dropped.  
Will raps on the track in both Spanish and English. His English lines include a play on his son's lyrics: "Boy, you know why you was an icon living/ You was born from an icon living/ Messed around married me an icon living/ Tequila, then we made some icon children." As for his Spanish, he credits Nicki with the direction for helping him sound authentic. 
This isn't the first time Will has inserted himself into his son's work—in fact, he's even poked some fun at the original "Icon" song before. Will recreated the original music video for "Icon" back in February, and the hilarious parody inspired a trend that even got the Black Panther involved. 
In addition, this isn't the first time Will and Nicky have worked together. Smith collaborated with Nicky Jam, Era Istrefi on the Diplo-produced track titled "Live It Up," which is also the official 2018 FIFA World Cup Russia song.