Two days before I was set to fly to Arizona for the FORM Arcosanti music festival last month, news broke that headliner Chance The Rapper would not be performing. I was excited to see Chance. The whole reason I was going was to see Chance. I hadn't seen him live in a few years, since 2015 when he performed at NYC's Terminal 5, a venue that holds 3,000 people. Just weeks before his slotted time at FORM, Chance had performed in front of about 10,000 people in Johannesburg, South Africa.
FORM Arcosanti, on the other hand, has a cap of 1,500 attendees and an amphitheater that holds a maximum of about 500. The event can best be described as a boutique festival: It's small and shaped around crafting a unique, hyper-personalized experience. Held on the grounds of a man-made "urban laboratory," FORM Arcosanti gets its name from a town that is home to less than 100 people. It was the perfect place for Chance fans to have an intimate experience with the rapper.
But ahead of the festival's kick-off, Chance pulled out. At first, it was attributed to suspicious "unforeseen scheduling conflicts," but eventually the reason became known: Chance was tapped to deliver the commencement speech at New Orleans' Dillard University one day after his scheduled performance, in addition to receiving an honorary degree for his philanthropy and continued youth service. It was a great look for Chance—but it left his fans in Arcosanti, Arizona without what was arguably the festival's most highly anticipated show.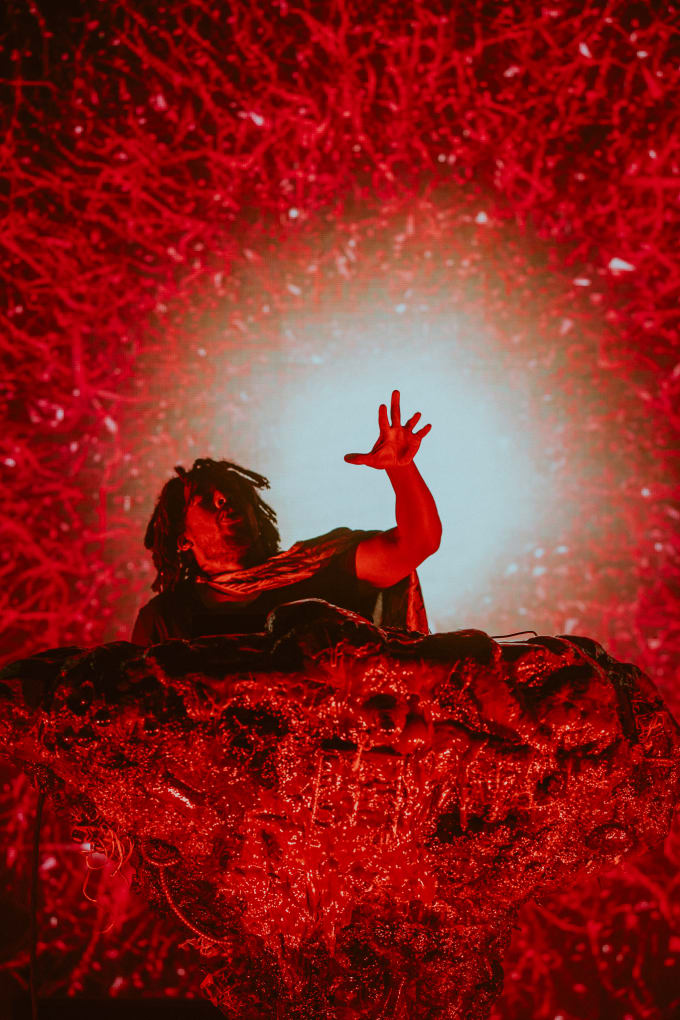 I wondered how the attendees would take it. Once I arrived at the festival site—after an hour and a half journey from Phoenix that ended with a rocky, dirt road—I set about finding out what the reaction was to Chance's cancellation. But first, I took in the performance of his replacement, Flying Lotus. It was a phenomenal experience, complete with a 3D light show and abstract noise art mixed in with tracks by hip-hop favorites Kendrick Lamar, Anderson .Paak—and Chance The Rapper. At the end of his performance, FlyLo addressed the crowd by saying, "I know I'm not Chance The Rapper, but..."—it wasn't long before he was drowned out by screams of support.
At breakfast the next day, I sat next to Paul Pedreira, 53, who had returned to Arcosanti for the second year in a row. I asked him if Chance's last-minute pull-out affected his excitement for the festival.
"Initially it did," he said. "But part of this festival experience is realizing that all things happen for a reason. I didn't know Flying Lotus, so I downloaded some of their music and was like, 'They're gonna be awesome.'"
Marjana Jaidi, 34, is the founder of the Oasis Festival in Morocco. She joined Paul and me for breakfast, and her sentiments about Chance and his replacement echoed Paul's.
"Chance was the one that I really was excited to see and just like, say all the words," she said. "But I hadn't seen Flying Lotus play in at least five years, so I was excited for that. But when I saw Fleet Foxes and how intimate that was, I was just like, 'Damn. I wanna see Chance.'"
Toward the end of the festival, I spoke with Zach Tetreault, drummer for the band Hundred Waters, which founded FORM Arcosanti. His band made a song in 2016 with Chance, Skrillex and Moses Sumney called "Show Me Love (Remix)." It was through that partnership that Zach connected with Chance's manager, Pat "The Manager" Corcoran.
"I've been putting the bug in their ear about [FORM] since then, almost two years," Zach said, "until finally Pat got to a point where he was like, 'We're down to do this. We wanna try it out. It sounds fun. We're not doing any other North American shows this year, but it's gonna be tough.' They kind of braced me for that. And it just came down to scheduling at the end."
According to Zach, they tried to work around Chance's speech booking at Dillard. "It came up last minute and the only time they could figure out to get him here was a time that just absolutely would not work for us. We already had our schedule and we had an artist there. It just would have really messed with a lot of stuff. They knew that. We knew that. We talked about it for a week straight and it wasn't until the week before that it was finally like, 'Guys, we gotta chalk this up to a cancel and try to do this again in the future.'"
And so Zach and his squad went into panic mode mixed with damage control. "It was a huge bummer and I spent several days pulling my hair out trying to figure it out and find anyone who could—I don't even want to use the word 'replace,' almost no one can replace him—but just someone who could save the day."
Enter Flying Lotus, whose visuals team Zach is close with, by way of past collaborations. "I called Timeboy [one of the visual artists] out of the blue a few days before and I was just like, 'Look man, this is crazy that I'm asking you this, but I know you guys just got done with a Radiohead tour. You're back in L.A., can you please talk to Steve [Flying Lotus] about this. I would never ask you to talk to Steve directly about this, but we need someone to fill in for Chance The Rapper.' Later that night, he was like, 'Steve wants to do it.' I was like, 'OK, we have hope here. How do we do this? We'll do anything to make this happen.' Within 72 hours, we advanced having the 3D screen and 2,500 pairs of 3D glasses, the whole nine, just like that. And then we were sitting in the amphitheater watching the show, so it was crazy. Totally crazy."
Zach seemed grateful to have pulled it off—but not everyone has pulled off handling a disappearing act. SZA, one of R&B and pop culture's fastest-rising stars, withdrew from the TDE Championship Tour last month. TDE CEO Anthony "Top Dawg" Tiffith addressed SZA's absence from several tour stops via Twitter. "I have to take SZA off for a few days on the tour," he wrote. "Her vocal chords are swollen and she has to rest her voice to prevent any permanent damage."
Championship Tour Update... pic.twitter.com/7w1i9q6WwZ

— TOP DAWG #TDE (@dangerookipawaa) May 22, 2018
Responses to Top Dawg's tweet were swift: Fans didn't give a fuck about the circumstances—they wanted SZA or their money back.
Sooooo like I deadass want a refund on my ticket. She the only reason I got them in the first place.

— Señor Perfecto (@Supa_Swavor) May 22, 2018
soooo sza wussup because the only reason i bought these tickets was so i could finally see you, and i know its not your fault but you need to make it up to us some how. i got my self these tickets as a graduation present, and now its a waste.

— mo 💗 (@SimonaYenn) May 22, 2018
I paid all this money for her to not be there... goodbye my date is Saturday and I won't even get to see her

— jalen (@notearslamar) May 22, 2018
Another recent example of a canceled headliner is Earl Sweatshirt, whose reps announced this month that he pulled out of his European tour due to anxiety, depression and grief following his father's passing. He hasn't posted on social media since before the cancellation. Given the social response to SZA's absence, that's probably for the best.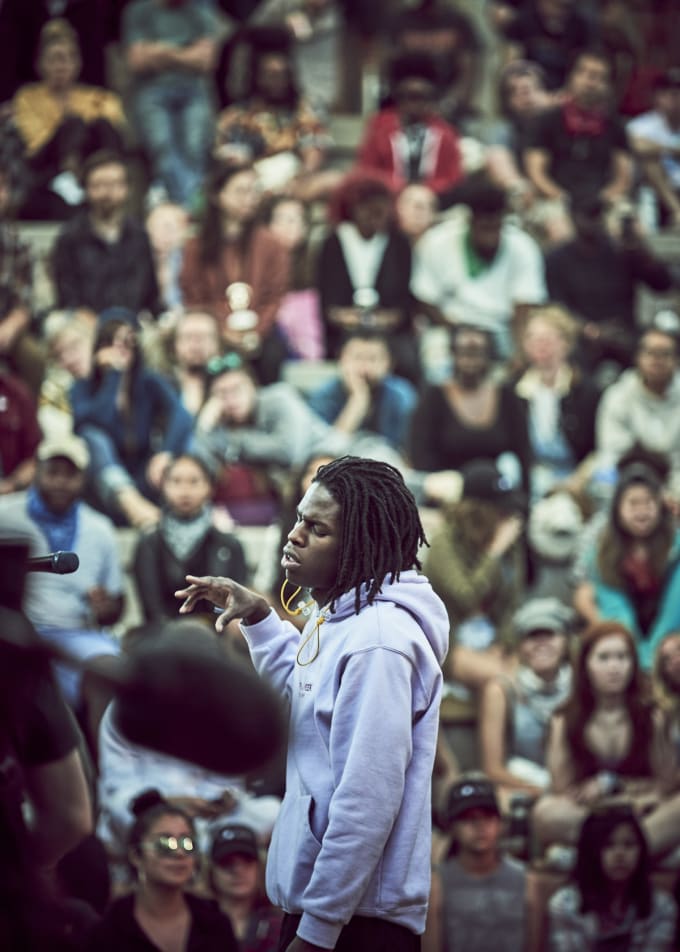 A festival like FORM Arcosanti has the benefit of a full roster of incredible artists—from known names like Daniel Caesar and Blood Orange to up-and-comers like Kelsey Lu and serpentwithfeet—to flesh out any lingering feelings of resentment about cancellations. (Willow Smith was also set to perform, but withdrew from the event). With the festival's biggest star missing in action, I was coaxed into getting to know more musicians than I would have otherwise—and many of them were fantastic. As a result, I was able to walk away with a music library full of people I likely never would have listened to on my own. The experience became a discovery playground instead of a routine of sticking to the script and waiting for only the acts I knew. 
Sometimes people cancel shows because they're unwell. Sometimes they cancel shows because they want an honorary degree. Either way, if you happen to end up at a show where the headliner doesn't make it, put the time and energy you might spend on angry tweets into discovering new music. You'll be glad you did.