Jay Electronica, Who Has Yet to Drop His Debut Album, Says 'An Album Is a False Concept'
Jay Electronica opens about his long-awaited debut album, insisting it's coming "slowly but surely."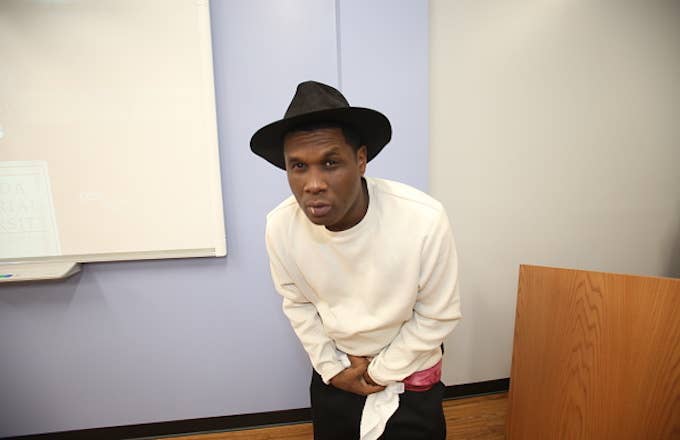 Getty
Jay Electronica poses backstage at Florida Memorial University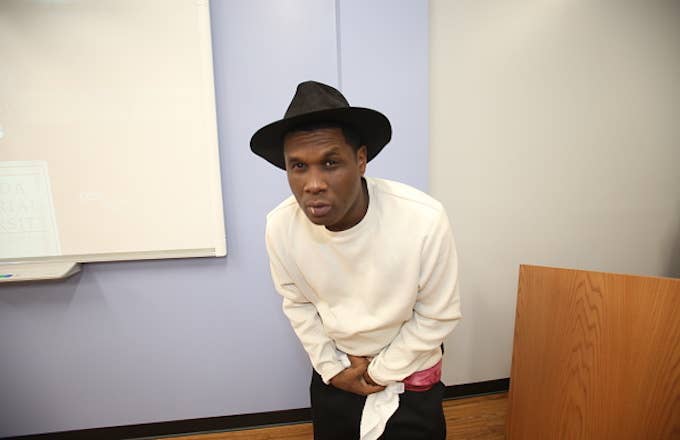 Jay Electronica clearly doesn't succumb to pressure.
Since the 40-year-old rapper signed to Roc Nation in 2010, fans have been patiently awaiting his debut studio album, whose working title is Act II: Patents of Nobility (The Turn). Even his boss Jay Z is calling for the project's release, but Jay E claims he will deliver the album when he's completely satisfied with the material, not when others tell him to.
"When it's ready, when it's ready. It don't matter if Donald Trump say, 'Put the album out,'" he told Billboard in a new interview, adding he's constantly questioned about the drop. "[...] But I guess the question you asked me is what will it take. When it's finished. When it's something that I'm pleased with because regardless of the six billion people on planet Earth, even if I put something out and the whole six billion say it's absolutely beautiful and I don't feel okay with it, I'm the one that carries that. I have to be at a place where I'm pleased with the offering. So, it will come—it's coming soon."
The New Orleans rapper insists he's moving "slowly but surely" towards the project's completion; however, he is somewhat put off by the idea of a traditional album.
"Then again, an album is a false concept anyway. An album is something that was created by corporations as a product to make money," he said. "People have been making music, doing plays, and telling stories around fires for trillions of years. I like albums but I'm not too really handcuffed to the concept of that."
In August 2016, director Jason Goldwatch posted an image of Jay E with a caption that read "1.7.17," leading many people to believe that was the release date for the long-awaited project. Jan. 17 has come and gone, and we're still waiting on a release date for Act II: Patents of Nobility.